Safety At The Core
Steps we are taking with Covid-19
At ElectricMan, we believe it is important to stay connected with our customers during these unprecedented and uncertain times. We have always been supported by our community and we want to make sure that we support you and ensure you feel safe with the work we are doing. As an essential business, we are continuing to remain open and provide customers with quality workmanship and unbeatable customer experiences.
For your safety and the safety of our employees, we are taking the following precautions:
We will take the temperature of each technician before the start of the workday
We will bring gloves to each job and will wear them at the request of the homeowner
We will use biodegradable Clorox wipes to thoroughly wipe down the work area and the equipment we are installing
We thank you for your continued trust in us and we look forward to working with you.
Feel free to contact us with any questions by calling (972) 362-1804.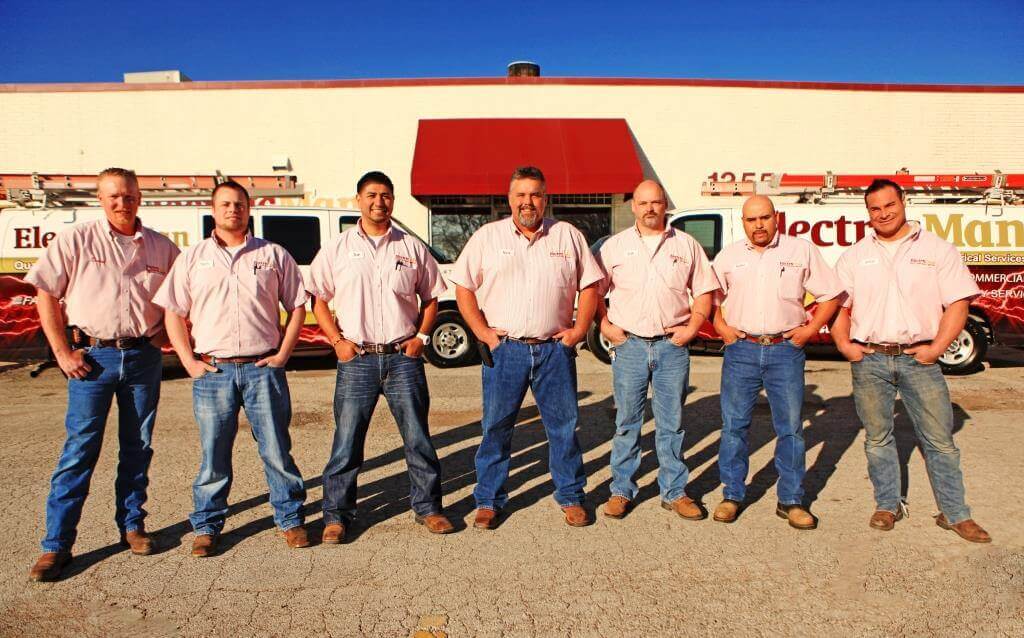 $29 Off
Any Repair
Save on any repair option with ElectricMan.
Cannot be combined with any offer. Must be printed for technician. Must be used at time of service.
Valid from Jan 1, 2020
- Dec 31, 2022
Why Choose ElectricMan?
We'll brighten your day!
24/7 Availability

When you need us we'll be there. Whether it's for simple electrical repairs or an electrical disaster demands emergency, call us today!

Financing & Specials

We are committed to presenting affordable solutions and tips that save you money, along with special offers and upfront pricing.

Licensed & Insured

Our technicians are professional, licensed, and certified electricians here to serve your needs with excellent customer service.

35+ Years of Experience

Our master electrician has over 35 years of experience and our background-checked techs have over a decade each! If we can't do it, it can't be done.
Glowing Reviews From Our Customers
"Kids coming for Christmas, lots of food to prepare, No lights in the kitchen, on the brink of despair.... Her I-Phone still up, she went to the net, She Googled some words, and found the Best Bet.... He got someone going and soon---Power Flowing!!!"

- The Overbey's

"I highly recommend ElectricMan."

"I commend him on his persistence and determination to locate and repair the problem, which was no easy task!"

- John C