Start Saving Today Online Coupons & Specials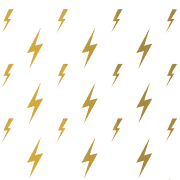 5% OFF Military Vets, Seniors, First Responders, Teachers, and Nurses

$29 OFF First Time Customers

For first-time customers (repairs only).
Dallas Electrical Wiring & Repair
Handling Loose Wires & Replacing Worn Out Connections
You might have a wiring problem in your walls if your circuits are frequently tripping. Wires can fray, burn, melt, and pit after years of use, especially if they have not been properly twisted from the beginning. Our Dallas electricians can quickly find the wiring problem and provide the needed part replacement or a fresh electrical circuit for your home.
---
Get answers to all of your questions by calling our team of Dallas electrical wiring repair technicians at (972) 362-1804.
---
Comprehensive Wiring Services You Can Trust
Make sure your home isn't at risk of electrical fire by having your wiring inspected and repaired by our highly qualified Dallas electrical wiring repair team.
Other Common Wiring Problems We Can Address Include:
---
Inefficient charging for devices
Power for appliances
Unusually high electric bill
Surges causing problems with computers, phones, and other devices
Malfunctioning warm or hot dimmer switches or they don't dim to desired levels
Shocks or sparks when you plug something into an outlet
Bathroom or outside outlets not working
Abnormally hot light bulbs, especially in recessed lighting
Handling Any Kind Of Wiring Issue
Running wires through your walls has never been easier!
We help homeowners:
Hide television cables
Swap out old outlets
And more
ElectricMan has provided comprehensive electrical services for more than 35 years. You can trust our expert Dallas wiring repair electricians to solve even your toughest wiring problems.
Is Your Wiring Faulty?
Over time, things can go wrong with any electrical system. It's part of the nature of wiring: connections break down and wires deteriorate. But what if the problem that develops is because of something that happened when the electrical system was installed, something you didn't have any control over?
There's nothing so treacherous to the safety of your home as faulty wiring. Mistakes in the initial wiring of your home can take years to finally fail or show signs of imperfection and can lead to serious safety hazards and property damage.
If you suspect faulty wiring, don't ignore these warning signs - reach out to a Dallas wiring repair expert from our team right away. A licensed electrician can help you find the problem areas in your wiring and repair them.
Installing New Lighting? Hire The Professionals!
Whether you're adding new track lights, installing new recessed lights, hanging a ceiling fan, upgrading old outdoor lights, or simply switching out a dimmer, the best way to ensure it is wired properly is to trust ElectricMan with the job.
We will help you design and choose the right equipment and units for your home and get them installed in no time. Our company devotes itself to customer satisfaction. Become a part of our family by reaching out to our qualified, family-owned electrical service team.
---
What Are the Most Common Signs Of Faulty Wiring?
If your wiring doesn't work, it's probably faulty. This is the most obvious sign and is usually caught in newer homes before it has a chance to become more serious. However, that's not always the case if you live in a house with previous owners, especially if only part of the wiring is faulty. If one outlet in a particular room has never worked, it's probably the result of poor wiring or installation.
Your lights flicker. This happens because the connections between the wires and devices are poor or in the process of breaking down. The flickering comes from voltage spikes as the current tries to overcome the poor connection. This can lead to arc faults and is a potential fire hazard.
Your wiring is stapled on the outside of the wall. Even if there doesn't appear to be any damage to the wire, this still qualifies as faulty wiring. This is because wiring should never be exposed on the outside of a wall, as it's subject to damage when installed like this. If for some reason wiring must be outside of a wall, it must be placed inside an approved conduit to protect it.
You smell burning or melting plastic. Wires that are carrying too much current or have poor connections tend to heat up. This melts the plastic shielding all wires are coated in. This plastic emits toxic gas when it melts, which has a very distinct scent. If you smell this in your home and can't identify a source, you should call a licensed electrician immediately. If discovered and dealt with quickly, this can prevent your next call from being to the fire department.
Your outlets and switches feel hot to the touch. A switch or outlet properly rated to handle the current going through it should not heat up. If they do, it's a sign that they may be improperly wired, or that the outlet or switch itself is faulty, and should be replaced as soon as possible.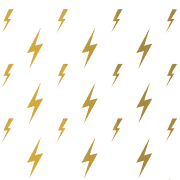 Why Choose ElectricMan? We'll Brighten Your Day!
When you need us we'll be there. Whether it's for simple electrical repairs or an electrical disaster, we're available today!

We are committed to presenting solutions and tips that save you money, along with special offers and honest, upfront pricing.

Our technicians are professional, licensed, and certified electricians here to serve your needs with excellent customer service.

Our master electrician has over 35 years of experience and our background-checked techs! If we can't do it, it can't be done.
Glowing Reviews From Our Customers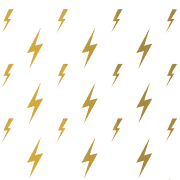 "Kids coming for Christmas, lots of food to prepare, No lights in the kitchen, on the brink of despair.... Her I-Phone still up, she went to the net, She Googled some words, and found the Best Bet.... He got someone going and soon---Power Flowing!!!"

- The Overbeys

"A friend highly recommended ElectricMan to me, and I second that recommendation."

- Happy Customer

"I commend him on his persistence and determination to locate and repair the problem, which was no easy task!"

- John C

"He also took the time to answer any questions I had. He was extremely thorough; great customer service!"

- Jeri Darnell

"Amazing Job!"

- Christa & Don

"They solved all problems identifying issues and working together with senior electricians to isolate the issues."

- Robert W

"Should I ever have a need for an electrician in the future, Electricman will certainly be my call."

- Scott O.

"They were on time, professional, friendly, and offered suggestions to solve our electrical problems."

- D Kestel