Start Saving Today Online Coupons & Specials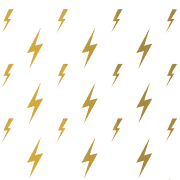 5% OFF Military Vets, Seniors, First Responders, Teachers, and Nurses

$29 OFF First Time Customers

For first-time customers (repairs only).
Dallas Outdoor Lighting & Electrical Services
Protect Your Property from Theft & Electrical Hazards
Two of the most important electrical components of your property are your meter base and riser which are typically located outside. The meter base houses all of the main electrical wiring to your home or business, keeping them dry and protected from harsh weather conditions. Additionally, your meter base and riser are what connect your property's electrical system to your utility company's wires. At ElectricMan, our Dallas outdoor electrical services include installing, repairing, and maintaining your meter base and riser.
One of the most common reasons we are called is because a meter base is outdated and not up to local building and safety codes. This can be fixed with a simple replacement that brings your electrical system up to code and improves your property's overall safety. We also recommend replacing your meter base and riser if you're conducting home renovations or upgrading your electrical panel. Although rare, severe weather conditions can damage the meter base and we recommend having us inspect it after any major storm.
If you're experiencing problems with your meter base and riser, it's important that you call us right away. In addition to faulty wiring being a major inconvenience and disturbing the power to your most used devices and lighting, it is also an emergency because it can create a serious fire hazard.
---
Whether you need your meter base and riser replaced or you're in need of any of our other outdoor electrical services in Dallas, give us a call at (972) 362-1804 or contact us online.
---
Keeping Your Home Safe & Well-Lit
Today, there are GFCI outlets that are specifically made for the outdoors because they are weatherproofed. They typically have a little "WR" on them to indicate that they're weather rated. Unfortunately, many people still have indoor GFCI outlets installed outdoors. If you rely on these, especially during Christmas time, we recommend calling us to install proper outdoor ones so you can reduce the risk of an electrical fire while your home continues to glow a beautiful red and green.
Our Licensed Electricians Offer Outdoor Lighting & Wiring Installations For:
---
Security lights triggered by movement
Ground lighting along pathways
Wall sconces
Fans
Stereo systems
Swimming pool pumps and lights
Patio BBQs and kitchens
Helping You Enjoy the Most from Your Pool
If you have an older pool, chances are it was installed with a metal conduit for the power supply. However, we've found that metal can rot or decay and the wiring inside can be compromised or melted. Our Dallas outdoor electricians can assist by replacing your pool's conduit with approved PVC conduit that does not rot or decay when this happens. We can also change out the timer clocks that run your pool's pumps when they fail.
Offering Quality Outdoor Electrical Services for 35+ Years
ElectricMan can help you design landscape lighting you love and improve your home's safety. Our Dallas electricians are experienced professionals, specifically licensed to handle your outdoor lighting projects, meter base and riser, and other outdoor electrical components. We look forward to protecting your home with reliable electrical installations.
Professionally Installed Landscape Lighting
Light your walkways with ground lighting, add an aesthetic accent to your front porch or increase visibility on your back patio. All outdoor lighting serves a dual purpose of making your yard both attractive and safe. Since outdoor lighting is exposed to all sorts of weather, we can make sure it's water-safe, secure, and installed according to local electrical codes.
Is it hard to see in your front or backyard after dark? Let ElectricMan add outdoor lighting to your home. From security lights to beautiful landscape lighting, we do it all. Our family-owned and operated electrical company serves Dallas and the surrounding areas with friendly technicians and low prices.
We recommend installing security lighting on all sides of your home to discourage burglary attempts. Most of these lights have motion sensors and photocells, meaning they will flip on if something moves in your yard after the sun goes down. Our outdoor lighting installation technicians in Dallas recommend motion-sensor lights rather than lights that are constantly on, as the sudden bright light can surprise and quickly scare away intruders.
---
Contact ElectricMan at (972) 362-1804 to get started on your Dallas outdoor electrical service.
---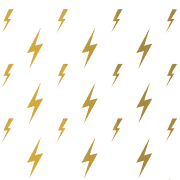 Why Choose ElectricMan? We'll Brighten Your Day!
When you need us we'll be there. Whether it's for simple electrical repairs or an electrical disaster, we're available today!

We are committed to presenting solutions and tips that save you money, along with special offers and honest, upfront pricing.

Our technicians are professional, licensed, and certified electricians here to serve your needs with excellent customer service.

Our master electrician has over 35 years of experience and our background-checked techs! If we can't do it, it can't be done.
Glowing Reviews From Our Customers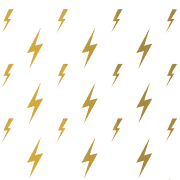 "Kids coming for Christmas, lots of food to prepare, No lights in the kitchen, on the brink of despair.... Her I-Phone still up, she went to the net, She Googled some words, and found the Best Bet.... He got someone going and soon---Power Flowing!!!"

- The Overbeys

"A friend highly recommended ElectricMan to me, and I second that recommendation."

- Happy Customer

"I commend him on his persistence and determination to locate and repair the problem, which was no easy task!"

- John C

"He also took the time to answer any questions I had. He was extremely thorough; great customer service!"

- Jeri Darnell

"Amazing Job!"

- Christa & Don

"They solved all problems identifying issues and working together with senior electricians to isolate the issues."

- Robert W

"Should I ever have a need for an electrician in the future, Electricman will certainly be my call."

- Scott O.

"They were on time, professional, friendly, and offered suggestions to solve our electrical problems."

- D Kestel