24/7 Availability

Financing & Specials

Licensed & Insured
Start Saving Today Online Coupons & Specials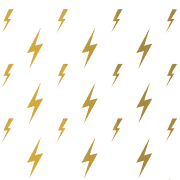 5% OFF Military Vets, Seniors, First Responders, Teachers, and Nurses

$29 OFF First Time Customers

For first-time customers (repairs only).
Commercial Electrician Dallas TX
Dependable Electrical Repair, Installation, Inspection & More for Your Business
Your commercial property relies on copious amounts of electricity to maintain a safe, productive, and climate-controlled environment. The wires, fixtures, and equipment within your commercial electrical system put forth great effort day in and day out to power your computers, fans, kitchens, monitors, and everything in between. Subject to typical wear and tear, your electrical system will occasionally need some professional assistance. Our commercial electricians in Dallas can ensure that your electrical equipment is functioning properly and efficiently.
What Services Do Our Commercial Electricians Offer?
Some of our commercial electrical services in Dallas, TX, include:
Data and voicelines
Grounding systems
Fire marshal/code correction
Kitchen hood vents
Parking lot/sign lighting
And more
---
Give us a call or text at (972) 362-1804 to learn more about these services or to schedule an appointment with our commercial electricians in Dallas, TX.
---
What Are the Benefits of Routine Electrical Maintenance Service Agreements?
As a business owner, you don't always have time to keep up with the maintenance and repairs for your commercial property's electrical system needs. That's why our electricians in Dallas offer routine maintenance service agreements that help ensure your system is operating effectively and efficiently all year long.
Here are some of the key benefits of routine electrical maintenance service agreements:
Prevent interruptions – Avoid breakdowns that could potentially put operations on hold and set your business back.
Reduce life & safety risks – Protect your staff and clients from hazards posed by faulty electrical wiring.
Help lower utility costs – Improve efficiency by making sure your equipment is in proper working condition.
Increase your system's lifespan – Give your system the maintenance it needs to yield a greater return on investment.
Improve your bottom line – Save money on unexpected repairs or replacements down the road.
Get expert insight – Receive recommendations on the services or repairs your system needs before being performed professionally.
Have peace of mind – Be confident that your electrical system is in working order and any possible issues could be addressed immediately.
Contact us today to learn more about our routine maintenance service agreements!
Commercial Indoor & Outdoor Lighting Services
Every commercial property, whether it's a restaurant or an office building, needs plenty of lighting inside and outside. We will work hand-in-hand with you to develop a lighting plan that will help you achieve the right look and feel for your space. Our Dallas commercial electricians can help you install every kind of light fixture, from motion-sensor outdoor lighting to smart or recessed indoor lighting.
---
Contact ElectricMan if you need a reputable commercial electrician in Dallas to assist with your next project. Call or text (972) 362-1804 today.
---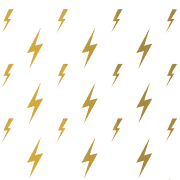 Get Started Today! Contact ElectricMan
Real Reviews Glowing Reviews From Our Customers
"Kids coming for Christmas, lots of food to prepare, No lights in the kitchen, on the brink of despair.... Her I-Phone still up, she went to the net, She Googled some words, and found the Best Bet.... He got someone going and soon---Power Flowing!!!"

- The Overbeys