Start Saving Today Online Coupons & Specials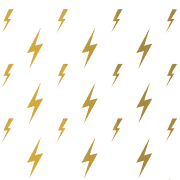 5% OFF Military Vets, Seniors, First Responders, Teachers, and Nurses

$29 OFF First Time Customers

For first-time customers (repairs only).
High-Quality Dallas Lighting Installation
Call Us Today To Brighten Your Home
Whether it's a repair or an upgrade to your home lighting, trust the experts at ElectricMan. The lighting in your home can change its entire look and feel. Create a welcoming environment for your guests with updated lighting fixtures throughout your home. Call or text today to schedule your lighting installation service in Dallas, Texas!
Why Choose Us For Your Lighting Installation Needs?
When it comes to updating your indoor or outdoor lighting, ElectricMan is the company to call. Our lighting installation technicians offer a number of lighting options to choose from, so you can rest assured that you will get the results you want.
Our Lighting Services Include:
---
Interior and Exterior light installation and repair
Switch or dimmer troubleshooting and installation
Ceiling Fan Installation
Pendant lighting
Track lighting installation
Accent light design
Recessed lighting installation
Timer controlled lights for added security
Fluorescent lighting
and much more!
Track Lighting & Accent Lights For Indoor Ambiance
Track lighting works efficiently both indoors and outdoors. Our Dallas lighting installation customers usually place indoor track lighting over entryways or in large rooms to help highlight focal points, though track lighting can be used anywhere in the home to add custom, focused lighting. Some track lighting can double as recessed lighting, where the light bulbs are placed within the ceiling to create individual light sources down a hallway or over a favorite piece of art.
Even if you only have a single electrical box in your ceiling, our lighting installation technicians can make track lighting work by wiring a single long light structure that spreads overhead and illuminates otherwise darkened spaces in your home.
Pendant Lighting For Dramatic & Modern Flair
Homeowners find pendant lighting especially attractive as it adds dimension to areas without hanging too low. Our Dallas electrical experts make sure your light is installed correctly and safely anchored to protect your ceiling and your pendant lampshade for years to come.
Expert Dallas Lighting Installation Services You Can Trust
When you are in need of a lighting Installation in the Dallas & Richardson area, give ElectricMan a call. Our team of qualified and licensed technicians can transform your indoor or outdoor space with the new lighting you want. We love to please our customers. When you work with ElectricMan, you'll see why we are the best team of electricians in Dallas.
---
Contact us today for a Dallas lighting installation job done right (972) 362-1804.
---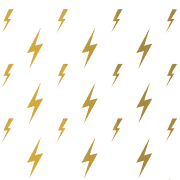 Why Choose ElectricMan? We'll Brighten Your Day!
When you need us we'll be there. Whether it's for simple electrical repairs or an electrical disaster, we're available today!

We are committed to presenting solutions and tips that save you money, along with special offers and honest, upfront pricing.

Our technicians are professional, licensed, and certified electricians here to serve your needs with excellent customer service.

Our master electrician has over 35 years of experience and our background-checked techs! If we can't do it, it can't be done.
Glowing Reviews From Our Customers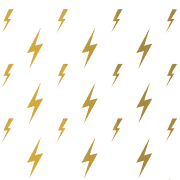 "Kids coming for Christmas, lots of food to prepare, No lights in the kitchen, on the brink of despair.... Her I-Phone still up, she went to the net, She Googled some words, and found the Best Bet.... He got someone going and soon---Power Flowing!!!"

- The Overbeys

"A friend highly recommended ElectricMan to me, and I second that recommendation."

- Happy Customer

"I commend him on his persistence and determination to locate and repair the problem, which was no easy task!"

- John C

"He also took the time to answer any questions I had. He was extremely thorough; great customer service!"

- Jeri Darnell

"Amazing Job!"

- Christa & Don

"They solved all problems identifying issues and working together with senior electricians to isolate the issues."

- Robert W

"Should I ever have a need for an electrician in the future, Electricman will certainly be my call."

- Scott O.

"They were on time, professional, friendly, and offered suggestions to solve our electrical problems."

- D Kestel