Start Saving Today Online Coupons & Specials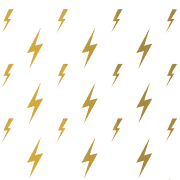 5% OFF Military Vets, Seniors, First Responders, Teachers, and Nurses

$29 OFF First Time Customers

For first-time customers (repairs only).
Smoke & Carbon Monoxide Detectors in Dallas
Keeping Your Family Out of Harm's Way
You may think a fire could never start in your home or business, but in reality, they can happen to anyone. A smoke detector is the best way to protect yourself and your building from fires. Plus, lots of homes in the Dallas area have gas heat, so carbon monoxide detectors are an absolute necessity to protect your family from exposure to dangerous gas.
Wiring a smoke or carbon monoxide detector into your house's main electrical power source is often the safest option for many homeowners. With this solution, you don't have to worry about the batteries dying. Plus, the units throughout your home can be interconnected so that they will all sound at once if smoke or carbon monoxide is detected in a room. At ElectricMan, our Dallas electricians can easily install these detectors for you. We can also advise you if a different kind of detector installation is a better choice for your home.
Do I Have to Hard-Wire My Detector?
Smoke and carbon monoxide detectors are designed to constantly read your room and pick up any trace of harmful gas or smoke, which can signal the presence of fire. If there is a fire in the building, sometimes the electricity in your home is compromised. In this case, the electricity powering the detector would fail and the unit would rely on its backup battery to keep you safe.
When Considering A Hardwired Detector, Many Homeowners Wonder:
---
Why is it important to have the unit hardwired in the first place?
Is there a good chance the unit will have to rely on the backup battery?
Why not solely rely on the battery and avoid hard-wiring at all?
The problem with batteries is that they run out. If the unit runs solely on battery power, it will pull juice from that battery all day and night. You'll blow through several batteries a month, creating environmental waste and spending unnecessary money on batteries.
If you do not hard-wire your unit, your other option is to purchase a detector that plugs into an existing outlet. Carbon monoxide detectors are available in this form, requiring no additional wiring to operate. Smoke detectors are rarely found in plug-in options because smoke rises in a room and therefore the detectors need to be located along the ceiling to better protect you.
Let our electricians provide you with a safe detector so you can sleep soundly knowing your unit will not fail you in the case of an emergency. With a comprehensive smoke and carbon monoxide detector installation in Dallas, your family will be better protected from the threats of harmful gas and fire.
---
If it's time to install a new detector in your home, call our Dallas electricians at ElectricMan at (972) 362-1804 today.
---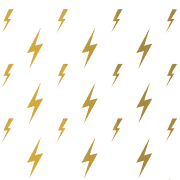 Why Choose ElectricMan? We'll Brighten Your Day!
When you need us we'll be there. Whether it's for simple electrical repairs or an electrical disaster, we're available today!

We are committed to presenting solutions and tips that save you money, along with special offers and honest, upfront pricing.

Our technicians are professional, licensed, and certified electricians here to serve your needs with excellent customer service.

Our master electrician has over 35 years of experience and our background-checked techs! If we can't do it, it can't be done.
Glowing Reviews From Our Customers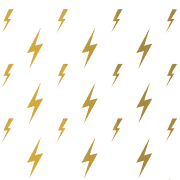 "Kids coming for Christmas, lots of food to prepare, No lights in the kitchen, on the brink of despair.... Her I-Phone still up, she went to the net, She Googled some words, and found the Best Bet.... He got someone going and soon---Power Flowing!!!"

- The Overbeys

"A friend highly recommended ElectricMan to me, and I second that recommendation."

- Happy Customer

"I commend him on his persistence and determination to locate and repair the problem, which was no easy task!"

- John C

"He also took the time to answer any questions I had. He was extremely thorough; great customer service!"

- Jeri Darnell

"Amazing Job!"

- Christa & Don

"They solved all problems identifying issues and working together with senior electricians to isolate the issues."

- Robert W

"Should I ever have a need for an electrician in the future, Electricman will certainly be my call."

- Scott O.

"They were on time, professional, friendly, and offered suggestions to solve our electrical problems."

- D Kestel