Start Saving Today Online Coupons & Specials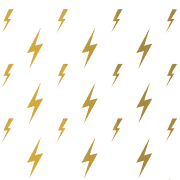 5% OFF Military Vets, Seniors, First Responders, Teachers, and Nurses

$29 OFF First Time Customers

For first-time customers (repairs only).
Electrical Outlets & Switches in Dallas
Light Switches & Dimmer Installations
At ElectricMan, we are devoted to serving our customers. We know your family's safety and comfort depend on properly installed electrical equipment. For this reason, we offer a customer satisfaction guarantee on our services.
Not sure a new light switch installation is in your budget? Just ask! Our Dallas electricians are happy to work with you so you can get the services you need at a price that works for you. We often run specials and offer financing options for larger installations.
Upgrade Your Outdated Outlets Now
Older homes likely have outdated electrical outlets. Standard wall outlet codes have not changed much, but outlets that are at eye level or in areas of the home that use water have been upgraded over the last few decades. Outlets that are improperly installed can cause your circuit breaker to trip frequently. Sometimes, these outlets can even start small electrical fires. Avoid this hazard by making sure your home is safe and up to code by scheduling an outlet inspection with ElectricMan. Our Dallas electricians can assess all of the outlets and switches on your property and advise you on whether to repair or replace faulty ones.
When It Comes To Outlet Services, We Handle:
---
Outlet repair and installation
Grounded outlets
Smarter Lights for a Smarter Home
Placing your lights on a timer is one way to easily turn your room lights on and off. However, customers these days appreciate the added ease of home automation outlets. These smart lights connect with an app on your smartphone, enabling you to turn your lights on and off with the tap of a screen – or, in the case of home systems like Alexa and Siri, with a simple voice command.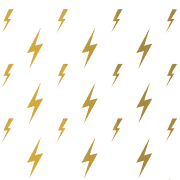 Why Choose ElectricMan? We'll Brighten Your Day!
When you need us we'll be there. Whether it's for simple electrical repairs or an electrical disaster, we're available today!

We are committed to presenting solutions and tips that save you money, along with special offers and honest, upfront pricing.

Our technicians are professional, licensed, and certified electricians here to serve your needs with excellent customer service.

Our master electrician has over 35 years of experience and our background-checked techs! If we can't do it, it can't be done.
Glowing Reviews From Our Customers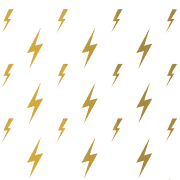 "Kids coming for Christmas, lots of food to prepare, No lights in the kitchen, on the brink of despair.... Her I-Phone still up, she went to the net, She Googled some words, and found the Best Bet.... He got someone going and soon---Power Flowing!!!"

- The Overbeys

"A friend highly recommended ElectricMan to me, and I second that recommendation."

- Happy Customer

"I commend him on his persistence and determination to locate and repair the problem, which was no easy task!"

- John C

"He also took the time to answer any questions I had. He was extremely thorough; great customer service!"

- Jeri Darnell

"Amazing Job!"

- Christa & Don

"They solved all problems identifying issues and working together with senior electricians to isolate the issues."

- Robert W

"Should I ever have a need for an electrician in the future, Electricman will certainly be my call."

- Scott O.

"They were on time, professional, friendly, and offered suggestions to solve our electrical problems."

- D Kestel