Start Saving Today Online Coupons & Specials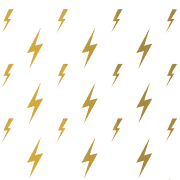 5% OFF Military Vets, Seniors, First Responders, Teachers, and Nurses

$29 OFF First Time Customers

For first-time customers (repairs only).
Nest Thermostat Installation In Dallas
How Smart Thermostats Help You Save on Your Electric Bill
If you're looking for a way to save energy in your home, a smart thermostat is one of the most popular ways to do it. Smart thermostats are not your average, ordinary thermostat—while they do measure the temperature and turn your heating and cooling system on or off, a smart thermostat does so much more beyond that.
Today's smart thermostats have the ability to connect with other appliances or devices in your home, give you data on how much energy you're using, be controlled from anywhere in the world, and even make operating decisions that increase efficiency without sacrificing comfort.
While you might think your thermostat is perfectly fine as it is, the truth is you could be missing out on the biggest benefit these systems can offer you: energy efficiency! These devices have shown to pay for themselves in energy savings quickly, sometimes in as little as just a few months time!
---
ElectricMan can answer all of your questions about Nest thermostat installation in Dallas!
---
Keep Track of Your Energy Usage with Energy Readouts
Perhaps the largest benefit of a smart thermostat is that it keeps track of exactly how much energy you use in heating and cooling your home, and then shows you this data in easy-to-read charts and graphics that allow you to spot patterns and see areas where you can improve.
Not only do these thermostats usually store all this data in the cloud so you can access it from anywhere, but some even analyze this data on their own to make decisions about how to heat and cool your home. When you combine both of these functions, you have two different ways in which these thermostats could help you save a lot of cash.
No More Adjustments!
One of the biggest ways people waste money with their heating and cooling system that most people don't realize is the constant adjusting of the thermostat. Lowering the temperature isn't going to make your home cool off any faster, but that hasn't stopped people from cranking their system to try and find the relief they need. A smart thermostat ensures you don't have to worry about this.
With modern technology and algorithms that take into account everything from indoor temperature to your climate preferences to even the weather outside, these systems will adjust themselves to make sure that your home is always cool, comfortable, and welcoming!
In fact, the Nest smart thermostat, one of the leaders in the industry, is so advanced it actually learns your climate preferences and then adjusts itself based on these and other external factors. Most customers say that within as little as a week or so, they never have to touch their thermostat again and their home is always as comfortable as they would like.
This self-adjusting technology has been proven to be effective when it comes to cutting energy costs and increasing energy efficiency. Since 2011, these devices have been installed in millions of homes worldwide and have saved over 4 billion kWh of energy. In fact, studies show that heating costs decreased anywhere from 10-15% and cooling costs were lowered an impressive 15%. These savings more than make up for the initial cost of the product and installation.
What Are the Requirement for Installing a Smart Thermostat?
As long as there is a Wi-Fi connection, homes with contemporary HVAC systems can usually move forward with a smart thermostat installation. However, since there are a variety of heating and cooling setups, it's important to make sure that your system is compatible before buying a smart thermostat. In addition, a C-wire (or common wire) may need to be added in your current thermostat's wiring setup. Homeowners that don't have a C-wire can buy a smart thermostat that comes with an adapter kit.
Less Strain on Your Electrical Grid
Heating and cooling consume a lot of energy, and a smart thermostat helps with that. But did you know that consuming less energy also means less strain on your electrical equipment? It's true! A smart thermostat pulling less current through your electrical system means less wear on your breakers, less wear on your wires, and plenty of other benefits as well. Likewise, a system that runs less also stays in better condition, and that means it won't have to pull extra current and voltage through your electrical grid in order to operate.
---
Interested in Nest thermostat installation in Dallas? ElectricMan can help! Call us at (972) 362-1804 now to request service.
---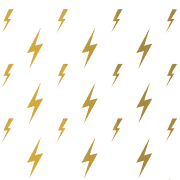 Why Choose ElectricMan? We'll Brighten Your Day!
When you need us we'll be there. Whether it's for simple electrical repairs or an electrical disaster, we're available today!

We are committed to presenting solutions and tips that save you money, along with special offers and honest, upfront pricing.

Our technicians are professional, licensed, and certified electricians here to serve your needs with excellent customer service.

Our master electrician has over 35 years of experience and our background-checked techs! If we can't do it, it can't be done.
Glowing Reviews From Our Customers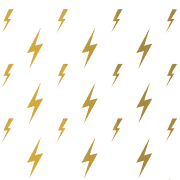 "Kids coming for Christmas, lots of food to prepare, No lights in the kitchen, on the brink of despair.... Her I-Phone still up, she went to the net, She Googled some words, and found the Best Bet.... He got someone going and soon---Power Flowing!!!"

- The Overbeys

"A friend highly recommended ElectricMan to me, and I second that recommendation."

- Happy Customer

"I commend him on his persistence and determination to locate and repair the problem, which was no easy task!"

- John C

"He also took the time to answer any questions I had. He was extremely thorough; great customer service!"

- Jeri Darnell

"Amazing Job!"

- Christa & Don

"They solved all problems identifying issues and working together with senior electricians to isolate the issues."

- Robert W

"Should I ever have a need for an electrician in the future, Electricman will certainly be my call."

- Scott O.

"They were on time, professional, friendly, and offered suggestions to solve our electrical problems."

- D Kestel