Start Saving Today Online Coupons & Specials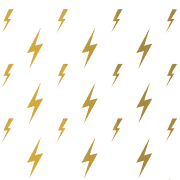 5% OFF Military Vets, Seniors, First Responders, Teachers, and Nurses

$29 OFF First Time Customers

For first-time customers (repairs only).
Emergency Electrical Services in Dallas, TX
24-Hour Electrician Providing Repair, Installation, Upgrades & More
Many home and business owners aren't sure if the issue they're having is actually an electrical emergency. Sometimes people call for an issue that may not be as urgent as they might think, while other times people hesitate to reach out to help for a problem that should absolutely be dealt with right away. While your problem is unique, there are a few ways you can tell whether or not you should call for help immediately.
Types Of Electrical Emergencies:
Sparks are coming from the wall or device
Your lights are constantly flickering
A portion of your house has no electricity
Your air conditioner and appliances are not working
You feel an electrical shock when you touch the sink or shower head
You smell plastic burning and the dimmer or outlet is warm
Why Emergency Electrical Service Is Important
Your electrical equipment is safer and more reliable today than it has ever been before, but that doesn't mean emergencies aren't potentially still dangerous. The voltage running through your walls is enough to cause serious damage in the event of a short, overheat, or any other potential problem. Electrical emergencies need to be taken seriously, and that's why you shouldn't have to wait if you discover one in your home.
At ElectricMan, we offer our quality emergency electrical services at any time—24 hours a day, 7 days a week. When you've got a serious issue that needs immediate attention, our electricians in Dallas know how urgent your problem is, and that's why we respond at any time and provide you with the same quality electrical services you've come to know us for in order to get your electrical system working again.
Call Our Emergency Electricians in Dallas If You Notice Any Of The Following:
Your electrical problem is the result of a weather phenomenon, such as your home being struck by lightning
You're hearing arcing, sparking, or buzzing sounds associated with an electrical fault
Your circuit breaker trips, including tripping again soon after resetting
You can't get the problem to disappear without shutting off your main breaker
You smell smoke but aren't sure where it's coming from
Reliable Emergency Electrician Services
When you are dealing with electrical problems, it is essential to find a reliable and fast solution, that is why we offer 24 hour emergency electrician services. We have same day electricians ready to come to to your location the same day you contact us. With our extensive experience and training in the field, your electrical needs will be in good hands. Whether you have experienced a power outage, have found faulty wiring, or just need help planning out a new installation, we guarantee that our emergency electrician team will provide you with expert advice and quality service that you deserve.
So if you are faced with any kind of electrical issue, don't hesitate to get in touch with us for fast and reliable support. We understand how stressful these situations can be, but with our 24 hour electricians and expertise at your side, you can rest assured knowing that all of your electrician needs will be met quickly and efficiently. So why wait? Contact us today!
---
Call (972) 362-1804 or contact us online today to schedule emergency electrical service in Dallas, TX, with the pros at ElectricMan!
---
What To Do In The Event Of An Electrical Emergency
If someone has been injured by a broken or faulty electrical component in your home, be sure to call 911 to get them medical help right away, and then call us once it's safe to do so and our emergency electricians in Dallas will come and investigate the problem with your electrical system.
Likewise, if an electric line is knocked down outside your home, be sure to call your local utility company and notify them—these lines require special permits and equipment to work on, and that's why they are responsible for working on these lines.
Schedule Emergency Electrical Service in Dallas, TX
At ElectricMan, our mission is simple: provide our customers with the high-quality services they demand at a fair price and do so every time we come to your home. Whether it's in the middle of the night, over a weekend, or even on a holiday, electrical problems are not something you should have to wait to get resolved—you depend on your electricity to live, so going without it for an extended period of time is a serious burden.
Our emergency electrical services in Dallas, TX, are designed to quickly and correctly diagnose your problem so that way our technician can implement an effective and long-lasting solution. And just like our regular services, your satisfaction is 100 percent guaranteed on all emergency services as well. We can even help your business with emergency commercial electrical services too!
---
Schedule service with our dependable emergency electricians in Dallas, TX, by calling (972) 362-1804 or completing a contact form online today!
---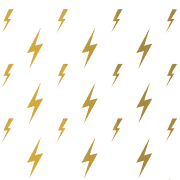 Why Choose ElectricMan? We'll Brighten Your Day!
When you need us we'll be there. Whether it's for simple electrical repairs or an electrical disaster, we're available today!

We are committed to presenting solutions and tips that save you money, along with special offers and honest, upfront pricing.

Our technicians are professional, licensed, and certified electricians here to serve your needs with excellent customer service.

Our master electrician has over 35 years of experience and our background-checked techs! If we can't do it, it can't be done.
Glowing Reviews From Our Customers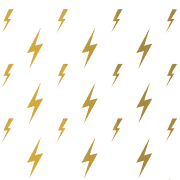 "Kids coming for Christmas, lots of food to prepare, No lights in the kitchen, on the brink of despair.... Her I-Phone still up, she went to the net, She Googled some words, and found the Best Bet.... He got someone going and soon---Power Flowing!!!"

- The Overbeys

"A friend highly recommended ElectricMan to me, and I second that recommendation."

- Happy Customer

"I commend him on his persistence and determination to locate and repair the problem, which was no easy task!"

- John C

"He also took the time to answer any questions I had. He was extremely thorough; great customer service!"

- Jeri Darnell

"Amazing Job!"

- Christa & Don

"They solved all problems identifying issues and working together with senior electricians to isolate the issues."

- Robert W

"Should I ever have a need for an electrician in the future, Electricman will certainly be my call."

- Scott O.

"They were on time, professional, friendly, and offered suggestions to solve our electrical problems."

- D Kestel