Start Saving Today Online Coupons & Specials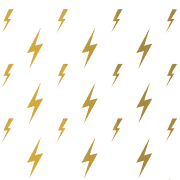 5% OFF Military Vets, Seniors, First Responders, Teachers, and Nurses

$29 OFF First Time Customers

For first-time customers (repairs only).
Surge Protection in Dallas
Preserve Your Electronic Devices Today
As technology advances, our homes contain more and more devices that require electricity to work. Additionally, we tend to rely on these devices more and more which is why it's important to ensure that you have a steady stream of electricity running through your home at all times. However, power surges pose a significant threat to such devices. Although they're not always noticeable, you tend to experience around 20 power surges a day. This can leave incredible strain on your electronic devices and may even shorten their lifespans.
To help prevent this and ensure you always have a steady flow of electricity , we can install surge protection. This is an easy way to protect your electronic devices and avoid any potential hazards, such as an electrical fire. Our team at ElectricMan has over 35 years of experience and all of our electricians are licensed and insured. When you work with us, you can rest assured that our Dallas surge protection specialists will go above and beyond to ensure your 100% satisfaction.
---
To get started, call the Dallas electricians today at (972) 362-1804 or contact us online to schedule an appointment for surge protection installation.
---
What Causes Power Surges?
When your devices are plugged in, a steady current of electricity flows from your utility company to your electrical panel. This electricity is then routed from your electrical panel to your outlets and thus your devices are powered up. If the current is steady, it is easy to monitor the electricity and avoid any damage to your devices. However, the minute the current becomes unsteady, or spikes, it results in a power surge.
A Few Different Things Can Causes Power Surges, Including:
---
How Surge Protectors Work
There are two main types of surge protectors our team at ElectricMan installs: whole-home and point of use. Point of use surge protectors are great for protecting the devices that are plugged into them. However, if you're worried about all of the devices in your home, we recommend installing a whole-home surge protector. These are installed directly into your electrical panel and work by restricting any over-voltage from the electrical company. This helps prevent any spikes from reaching and damaging your devices and appliances.
Ensuring Your Property Is Always Protected
Because of our increasing reliance on technology and electrical devices, it's important to make sure that you won't have to deal with any interruptions to your power source. At ElectricMan, our Dallas surge protection technicians have a reputation for being reliable and trustworthy. Preserve the lifespan of your devices today.
Get Power Conditioning for Additional Protection
Do you have a home office set up? Are you worried about ensuring your expensive devices are protected from any potential damage? While surge protection is a great start to preserving your devices, it doesn't ensure complete coverage. In addition to spikes and surges in electricity, radio frequency interference (RFI), voltage fluctuations, and electro-magnetic interference (EMI) can have severe effects on your entertainment and sound systems as well as any home office devices. This means that your sound and/or picture quality can be severely decreased.
Power conditioning helps regulate electricity before it reaches your devices. It does this by smoothing out any electro-magnetic or radio frequency interference or any voltage fluctuations.
If you own or manage a commercial facility that heavily relies on electricity for your day-to-day operations, we highly recommend installing a power conditioner. This will help reduce wasted energy and prevent any equipment failures, thus helping protect you from business and productivity interruptions. The main purpose of a power conditioner is to ensure quality electricity is being delivered to your property.
Call us at (972) 362-1804 to learn more about surge protection and power conditioning in Dallas, Richardson, and beyond.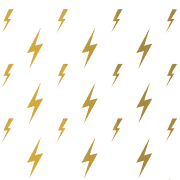 Why Choose ElectricMan? We'll Brighten Your Day!
When you need us we'll be there. Whether it's for simple electrical repairs or an electrical disaster, we're available today!

We are committed to presenting solutions and tips that save you money, along with special offers and honest, upfront pricing.

Our technicians are professional, licensed, and certified electricians here to serve your needs with excellent customer service.

Our master electrician has over 35 years of experience and our background-checked techs! If we can't do it, it can't be done.
Glowing Reviews From Our Customers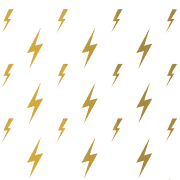 "Kids coming for Christmas, lots of food to prepare, No lights in the kitchen, on the brink of despair.... Her I-Phone still up, she went to the net, She Googled some words, and found the Best Bet.... He got someone going and soon---Power Flowing!!!"

- The Overbeys

"A friend highly recommended ElectricMan to me, and I second that recommendation."

- Happy Customer

"I commend him on his persistence and determination to locate and repair the problem, which was no easy task!"

- John C

"He also took the time to answer any questions I had. He was extremely thorough; great customer service!"

- Jeri Darnell

"Amazing Job!"

- Christa & Don

"They solved all problems identifying issues and working together with senior electricians to isolate the issues."

- Robert W

"Should I ever have a need for an electrician in the future, Electricman will certainly be my call."

- Scott O.

"They were on time, professional, friendly, and offered suggestions to solve our electrical problems."

- D Kestel