Start Saving Today Online Coupons & Specials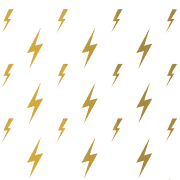 5% OFF Military Vets, Seniors, First Responders, Teachers, and Nurses

$29 OFF First Time Customers

For first-time customers (repairs only).
Commercial Surge Protectors in Dallas
Prevent Business Interruptions & Preserve Your Electronic Devices
Regardless of whatever kind of business you run, chances are that you depend on electricity for a variety of equipment. Whether it's computers and phones, important machinery, or even elevators or wheelchair lifts, you need to ensure that you have a constant and stable power source. To do this, we recommend calling our commercial electricians at ElectricMan to install surge protectors in Dallas. These devices work to protect your business from equipment failure due to a power surge and can even help prevent hazardous electrical fires. Each member of our team has over 35 years of experience and is fully licensed and insured. Above all, we do whatever we can to ensure your 100% satisfaction.
---
Reduce downtime and protect your business' overhead. Call us today at (972) 362-1804 or contact us online.
---
What Is a Power Surge & What Causes One?
Think of how much electricity your commercial space uses daily. Chances are, you have a multitude of devices plugged in which demand a steady electrical current from the utility company and your electrical panel. The minute this steady current becomes interrupted, due to an abnormally high voltage hitting the circuit, a power surge occurs.
These interruptions can be caused by many things, including:
Faulty wiring
Tripped circuit breakers
Power outages
Downed power lines
Lightning strikes
Too many high-demand electrical devices plugged in and in use at the same time
An oversupply from a generator
Understanding How Surge Protectors Work
You may be familiar with point-of-use surge protectors; many are power strips with built in surge protection. However, we recommend installing surge protection directly into your building's electrical panel. Any time an overvoltage occurs, the surge protector will immediately work to restrict it, keeping your important devices and machinery safe, and, most importantly, protecting you from any lengthy business interruptions.
Surge protectors are a relatively inexpensive investment, but the fact that they can help prevent lost data and client information, faulty security systems, broken HVAC units, and inoperable elevators all due to electrical issues is invaluable to any commercial property.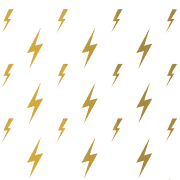 Why Choose ElectricMan? We'll Brighten Your Day!
When you need us we'll be there. Whether it's for simple electrical repairs or an electrical disaster, we're available today!

We are committed to presenting solutions and tips that save you money, along with special offers and honest, upfront pricing.

Our technicians are professional, licensed, and certified electricians here to serve your needs with excellent customer service.

Our master electrician has over 35 years of experience and our background-checked techs! If we can't do it, it can't be done.
Glowing Reviews From Our Customers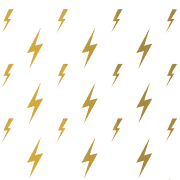 "Kids coming for Christmas, lots of food to prepare, No lights in the kitchen, on the brink of despair.... Her I-Phone still up, she went to the net, She Googled some words, and found the Best Bet.... He got someone going and soon---Power Flowing!!!"

- The Overbeys

"A friend highly recommended ElectricMan to me, and I second that recommendation."

- Happy Customer

"I commend him on his persistence and determination to locate and repair the problem, which was no easy task!"

- John C

"He also took the time to answer any questions I had. He was extremely thorough; great customer service!"

- Jeri Darnell

"Amazing Job!"

- Christa & Don

"They solved all problems identifying issues and working together with senior electricians to isolate the issues."

- Robert W

"Should I ever have a need for an electrician in the future, Electricman will certainly be my call."

- Scott O.

"They were on time, professional, friendly, and offered suggestions to solve our electrical problems."

- D Kestel