Start Saving Today Online Coupons & Specials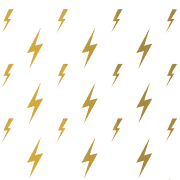 5% OFF Military Vets, Seniors, First Responders, Teachers, and Nurses

$29 OFF First Time Customers

For first-time customers (repairs only).
Lighting Design in Dallas
Combining Decoration with Function to Reach Your Desired Aesthetic
Whether you're redesigning a room in your home, building a home addition, or designing a residential or commercial property from scratch, lighting plays an important role. In addition to helping you see and perform daily tasks, lighting also helps accentuate the architecture of your property and it adds to your overall aesthetic. However, sometimes it's hard to find a balance between functional and decorative. That's where we come to the rescue. ElectricMan has been assisting residential and commercial customers with lighting design in Dallas and the surrounding areas for over 35 years. We can help you select the interior and exterior lighting that works best to help you, your family, your guests, and/or your employees work productively and feel comfortable and safe. All of our Dallas electricians are licensed and insured, and we are committed to 100% customer satisfaction.
---
Schedule our award-winning service today by calling (972) 362-1804 or contacting us online.
---
Why You Should Hire Electricians for Lighting Design
When you're working on any remodeling or construction project, there are many people that have different roles. Perhaps you have a contractor in charge of all of the construction, or maybe you've hired an interior designer to assist you. Whatever team you've assembled, chances are none of them have experience, training, and first-hand knowledge regarding lighting and ensuring that everything is installed to meet local codes. At ElectricMan, our Dallas lighting design specialists know how to blend different elements to create perfectly balanced lighting regardless of the room or space. We will listen attentively to your needs, ideas, and budget, and work with you to arrive at a solution that adds value to your property and makes sense for the specific function of the space.
Types of Lighting Design We Can Assist With
There are many types of lighting that all serve different functions for your property. What matters is how each type comes together to form a cohesive overall look that matches the aesthetic you're aiming for.
Our Electricians Can Help You Find the Perfect Combination Of The Following Types Of Lighting:
---
General: General lighting can be considered the most basic layer of lighting in a room. Our electricians in Dallas install light fixtures that are designed to create an accessible space where you, your family members, patrons, employees, or guests can move around safely and with ease. Typically, this type of lighting involves recessed or overhead ceiling fixtures.
Task lighting: Next, our experienced lighting designers will discuss the function of the room and discuss what specific activities will take place there. We will then determine what type of lighting fixtures are needed in order to provide adequate luminosity for people to read, cook, work, get dressed, and more. Examples of task lighting include desk lamps, wall mounted reading lights, pendant lights, under counter lights, directed track or recessed lights, vanity lights, and more.
Accent lighting: This type of lighting's purpose is to add decoration or highlight a certain area of a space. Whether you want to feature a piece of artwork, an entrance, or an architectural feature, we have a variety of options you can choose from. Our Dallas electricians can also install gorgeous, elaborate chandeliers that add the perfect touch of elegance to any room.
In addition to interior lighting design, we also have experience working with outdoor lighting. Whether you want to highlight the façade of a building, design functional deck or patio lighting, or improve safety with illuminated walkways, we can help.
Get in Touch with Us Today!
When you work with ElectricMan, you'll receive nothing but personalized service from our electricians in Dallas with a sincere passion for helping others. We put your needs first and go above and beyond to ensure that we exceed your expectations every time.
---
Let us put our 35+ years of experience to use. Call (972) 362-1804 or contact us online for electrical services in Dallas, Richardson, Plano, Garland, and beyond.
---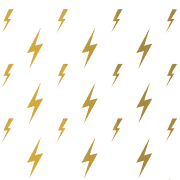 Why Choose ElectricMan? We'll Brighten Your Day!
When you need us we'll be there. Whether it's for simple electrical repairs or an electrical disaster, we're available today!

We are committed to presenting solutions and tips that save you money, along with special offers and honest, upfront pricing.

Our technicians are professional, licensed, and certified electricians here to serve your needs with excellent customer service.

Our master electrician has over 35 years of experience and our background-checked techs! If we can't do it, it can't be done.
Glowing Reviews From Our Customers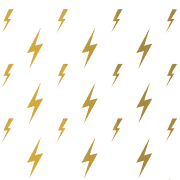 "Kids coming for Christmas, lots of food to prepare, No lights in the kitchen, on the brink of despair.... Her I-Phone still up, she went to the net, She Googled some words, and found the Best Bet.... He got someone going and soon---Power Flowing!!!"

- The Overbeys

"A friend highly recommended ElectricMan to me, and I second that recommendation."

- Happy Customer

"I commend him on his persistence and determination to locate and repair the problem, which was no easy task!"

- John C

"He also took the time to answer any questions I had. He was extremely thorough; great customer service!"

- Jeri Darnell

"Amazing Job!"

- Christa & Don

"They solved all problems identifying issues and working together with senior electricians to isolate the issues."

- Robert W

"Should I ever have a need for an electrician in the future, Electricman will certainly be my call."

- Scott O.

"They were on time, professional, friendly, and offered suggestions to solve our electrical problems."

- D Kestel