Richardson Electrical Panels & Breakers
We Have an A+ Rating with the BBB
Do all of the appliances in your home or commercial property have their own respective outlets? If they don't, you run the risk of power surges or tripping circuits. These occurrences can be quite annoying, especially if you have to go all the way to your garage, water heater closet, or basement to access your control panel to reset the breaker. However, if you have the proper number of outlets per appliances and you're still experiencing frequent circuit breaker tripping, this could indicate that you have an issue with your electrical panel instead. At ElectricMan, our electricians are licensed and insured to provide you with quality services. In fact, we stand behind our work so much that we guarantee it; if you are unsatisfied for whatever reason, we won't leave until we're sure everything is done to your content.
To schedule repairs, inspections, or replacements for your electrical panel and/or circuit breakers in Richardson, give us a call at (972) 362-1804 or contact us online.
What Is an Electrical Panel? What Is a Circuit Breaker?
Your property's electrical panel is its main source of electricity. It accepts electricity from your local municipality and distributes currents to the circuits with your home or business as needed.
Circuit breakers are required in order to prevent your appliances from receiving an overcurrent of electricity. In doing so, they help protect you from electrical fires and shock hazards.
How You Can Prevent Electrical Overloads
An overloaded electrical panel is one possibility for your circuit breakers to trip frequently and it is also a fire hazard. Don't take your chances. Instead, call our experienced electricians at ElectricMan to perform a thorough inspection as soon as possible.
Because your electrical panel is responsible for all of your property's connections, there are many reasons it can overload, including:
Old equipment: If your panel is more than 15 years old, it could be that it has become so outdated it can no longer keep up with your home or business' electrical demands. Our Richardson electrical panel experts will be able to conduct a full panel replacement for you.
Antiquated wiring: Our emergency electricians are frequently called for emergency visits due to homes that have outdated forms of wiring. The older the wiring, the more susceptible it is for the insulation to weaken. Additionally, aluminum wiring is more susceptible to loose connections, which can lead to overheating and electrical fires. Due to this, many of today's modern homes are built with circuits dedicated specifically to high-use, high-power rooms to prevent overloading problems. At ElectricMan, our Richardson electrical panel experts are specifically trained to handle the wiring within older homes.
Seasonal changes: As the temperature cools down or warms up, many property owners resort to using portable AC and heating units. While these may help you adjust to the changing weather, they also require huge amounts of power to function. If your home or business' electrical panel is unable to handle how much it takes to run such units, it will overload.
Shorted wiring: Anytime you plug too many appliances into one circuit, you run the risk of it overloading. If this occurs, it can cause your electrical wiring to melt or short out. To prevent this, make sure you have the proper amount of appliances per circuit, especially in rooms that utilize more power.
What Puts the "Break" in Circuit Breaker
While constant trips to flip or reset a circuit on your electrical panel is a good indication something is wrong, there are other ways to tell that you need your circuit breakers repaired.
We recommend calling us immediately if you notice:
Burnt cords
Melted wires
Loose wires
Corroded connections
When we arrive at your property, we will inspect both your electrical panel and your circuits. We will also determine if you simply have too many appliances plugged into one circuit, which could be the source of your problem; because circuits are only allotted a certain voltage amount, they shut off the minute the demand exceeds it.
Our Electrifying Good Deals
At ElectricMan, we're confident that you'll enjoy the quality of our services, the friendliness of our technicians, and our unbeatably low prices. As a family-owned business, we understand your concern for safety, which is why we offer 24/7 emergency services. When you need us, we'll be there.
For assistance with your electrical panel and circuit breakers in Richardson, call us at (972) 362-1804 today.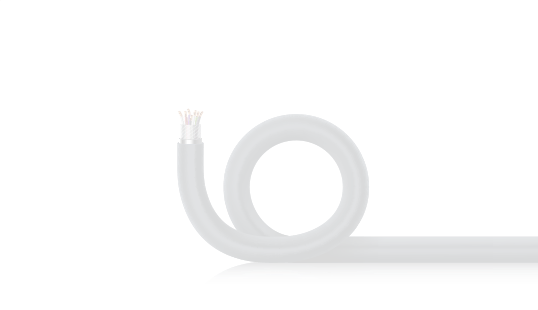 Make The Bright Choice Contact ElectricMan Today
Start Saving Today Online Coupons & Specials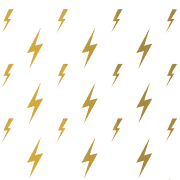 5% OFF Military Vets, Seniors, First Responders, Teachers, and Nurses

$29 OFF First Time Customers

For first-time customers (repairs only).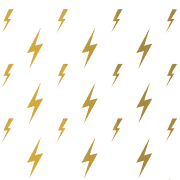 Why Choose ElectricMan? We'll Brighten Your Day!
When you need us we'll be there. Whether it's for simple electrical repairs or an electrical disaster, we're available today!

We are committed to presenting solutions and tips that save you money, along with special offers and honest, upfront pricing.

Our technicians are professional, licensed, and certified electricians here to serve your needs with excellent customer service.

Our master electrician has over 35 years of experience and our background-checked techs! If we can't do it, it can't be done.
Glowing Reviews From Our Customers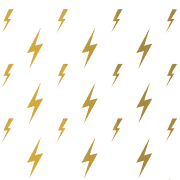 "Kids coming for Christmas, lots of food to prepare, No lights in the kitchen, on the brink of despair.... Her I-Phone still up, she went to the net, She Googled some words, and found the Best Bet.... He got someone going and soon---Power Flowing!!!"

- The Overbeys

"A friend highly recommended ElectricMan to me, and I second that recommendation."

- Happy Customer

"I commend him on his persistence and determination to locate and repair the problem, which was no easy task!"

- John C

"He also took the time to answer any questions I had. He was extremely thorough; great customer service!"

- Jeri Darnell

"Amazing Job!"

- Christa & Don

"They solved all problems identifying issues and working together with senior electricians to isolate the issues."

- Robert W

"Should I ever have a need for an electrician in the future, Electricman will certainly be my call."

- Scott O.

"They were on time, professional, friendly, and offered suggestions to solve our electrical problems."

- D Kestel