Electricians in Addison, TX
Trust Your Home or Business to the Team at ElectricMan!
It's safe to say that electricity powers our lives. It gives light we use to see, heat we use to stay warm, energy for cooking and cleaning, power for appliances and devices, and so many other functions and applications as well. As we grow and our technology advances, we're becoming even more reliant on electricity for our day to day lives, and that means our homes and businesses need to be able to withstand our ever-increasing demands. As components wear out or you need to make changes, you'll need skilled electrical work from qualified technicians, and that's exactly what we offer here at ElectricMan.
Let ElectricMan take care of your Addison electrical projects! Give us a call at (972) 362-1804 today to schedule your appointment or to receive an estimate.
Need a Service? Make the Right Choice!
Here at ElectricMan, we know that being the best means more than just getting to the top. In order to stay there, you have to continually improve and better yourself so you can continue to stay ahead of the competition. That's why each of our technicians is equipped with the latest tools and a fully-stocked truck so they can handle most services right away. Likewise, each regularly undergoes training to better their own skills and learn about the latest technology in order to install and maintain it in your home. When you call us, we can confidently say "yes" to whatever you need!
We Offer A Full Range Of Addison Electrical Services, Which Includes:
Light fixture installations & repairs
Outlet & switch installations & repairs
Wiring repairs & remodels
Electrical panel repairs & services
Outdoor electrical services
EV charger installation & services
High-voltage line services
Smoke detector installations
Ceiling fan installations
NEST thermostat installations
24/7 Services Available For All Your Electrical Emergencies
ElectricMan wants to be the partner you depend on for all your electrical problems. We know that even small issues can be dangerous if not taken care of properly, and we want to resolve them before they become a serious safety threat to you and your family. We even offer 24/7 emergency availability so you can get immediate help with those issues that really can't afford to wait.
Servicing Commercial Spaces Throughout Addison
We also offer services for businesses of all different shapes and sizes because you depend on your electricity in your day to day operation. Whether it's an installation, simple change, or much-needed upgrade, we'll make sure you're set up to operate smoothly and reliably. Our commercial electrical services in Addison can even be tailored to multi-family living, including servicing apartment complexes, condominiums, and more!
The ElectricMan Difference
The Addison electricians from ElectricMan want to change the way you think about getting services for your home. When you give us a call, we treat your issue with the utmost urgency and attention, sending a technician out to you as soon as possible who can provide you with an experience that isn't matched anywhere else. We treat your issue with the same urgency and respect as we'd show one in our own home, and always hold ourselves to standards that greatly exceed your expectations. From regular repairs to major installation or retrofit projects, we make sure your electrical system is up to the latest standards, and even ensure all our services adhere to all local codes and standards.
When you need a skilled Addison electrician, make sure you turn to the most trusted team in North Dallas! Contact ElectricMan today.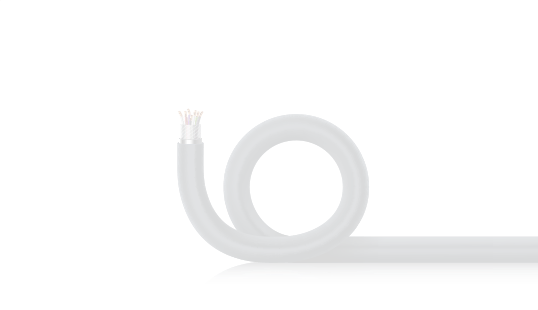 Make The Bright Choice Contact ElectricMan Today
Start Saving Today Online Coupons & Specials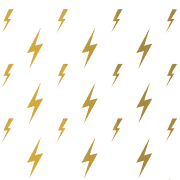 5% OFF Military Vets, Seniors, First Responders, Teachers, and Nurses

$29 OFF First Time Customers

For first-time customers (repairs only).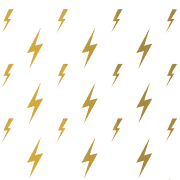 Why Choose ElectricMan? We'll Brighten Your Day!
When you need us we'll be there. Whether it's for simple electrical repairs or an electrical disaster, we're available today!

We are committed to presenting solutions and tips that save you money, along with special offers and honest, upfront pricing.

Our technicians are professional, licensed, and certified electricians here to serve your needs with excellent customer service.

Our master electrician has over 35 years of experience and our background-checked techs! If we can't do it, it can't be done.
Glowing Reviews From Our Customers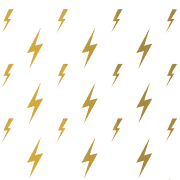 "Kids coming for Christmas, lots of food to prepare, No lights in the kitchen, on the brink of despair.... Her I-Phone still up, she went to the net, She Googled some words, and found the Best Bet.... He got someone going and soon---Power Flowing!!!"

- The Overbeys

"A friend highly recommended ElectricMan to me, and I second that recommendation."

- Happy Customer

"I commend him on his persistence and determination to locate and repair the problem, which was no easy task!"

- John C

"He also took the time to answer any questions I had. He was extremely thorough; great customer service!"

- Jeri Darnell

"Amazing Job!"

- Christa & Don

"They solved all problems identifying issues and working together with senior electricians to isolate the issues."

- Robert W

"Should I ever have a need for an electrician in the future, Electricman will certainly be my call."

- Scott O.

"They were on time, professional, friendly, and offered suggestions to solve our electrical problems."

- D Kestel