Start Saving Today Online Coupons & Specials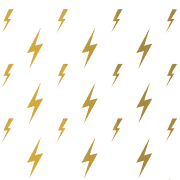 5% OFF Military Vets, Seniors, First Responders, Teachers, and Nurses

$29 OFF First Time Customers

For first-time customers (repairs only).
Dallas Smart Home Installation
Our Team Goes Above & Beyond for You
Have you ever wished you could control many of your home's devices with the touch of a button? Now you can! Smart home devices are designed to make your life more convenient, efficient, and comfortable. Whether you're looking to control your lights or HVAC system even when you're away or you want to install a video monitoring system for more security, our team can assist. At ElectricMan, we have over 35 years of experience assisting residential and commercial customers with their smart home installations in Dallas. When you work with our team, you will receive nothing but quality services that leave you 100% satisfied. As a family-oriented company, all of our electricians must pass thorough background checks and drug tests before they're hired. This means you can rest easy knowing we will treat you and your property with the utmost respect.
---
Our smart home installation will leave you ecstatic. Give our Dallas electrical team a call at (972) 362-1804 or contact us online to schedule service.
---
Types of Smart Home Devices We Install
Over the years, the home automation industry has seen incredible advancements in both the quality of the devices available and the number of them. From video doorbells to smart thermostats, the options are endless, and it can be overwhelming to select the ones that work best for your needs and property. At ElectricMan, our Dallas smart home installation specialists will work with you to discuss your needs and determine which products would best suit you and your budget.
We carry a wide range of smart home products for residential and commercial customers, including but not limited to:
Video monitoring security systems
Home networks
Home theater, entertainment, and sound systems
Smart plumbing appliances
Smart and automated window coverings and drapes
Smart lighting systems and smart bulbs
Smart thermostats and climate control
Intercoms
Pool and spa systems
Office networking
We can also connect devices to any existing smart home system. Should any of your devices suddenly stop working, we can assist with any repair, troubleshooting, and maintenance to ensure that everything is back up and running as it should be.
Get the Power to Control Your Home or Office
ElectricMan was founded because we thought it was necessary to offer quality electrical services that went above and beyond traditional standards. Rather than provide our customers with a one-solution-fits-all mentality, our Dallas smart home installation technicians listen attentively to your needs and come up with personalized ideas that are designed to leave you wholly satisfied. All of our electricians are licensed and insured, and we offer financing with approved credit.
The Benefits of Installing Smart Home Devices
While smart technology is more costly upfront, it offers a series of benefits that more than make up for how expensive it is.
These benefits include:
It is more efficient: Just by installing a smart thermostat and plumbing system, you could easily save a ton of money on your monthly energy bills. These devices are designed to limit any water or electrical waste, which dramatically cuts down on usage and reduces your bills.
It can help spread less germs: If you own or manage a large commercial facility, you may be concerned about the spread of germs in the restrooms. Installing smart technology will limit what people have to touch when they go to the bathroom. Smart plumbing includes motion sensor flushing and faucets, and some devices can even be voice activated.
It can help prevent property damage: One of the greatest innovations in smart technology is their monitoring capabilities. Certain devices carefully watch how much water or energy is used. For example, if you have a leak and your device notices more water usage than normal, it will immediately alert you and you can catch it before it causes costly and extensive water damage.
It is convenient: There's nothing worse than being cozy in bed or on the couch and having to get up to turn off the light or adjust the thermostat. With smart technology, you don't have to worry about this ever again. You can just press a button on your phone or, in some cases, use a voice command.
---
We are available around the clock. To schedule service with our Dallas electrical team, call (972) 362-1804 today.
---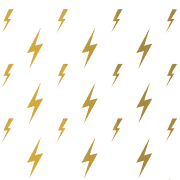 Why Choose ElectricMan? We'll Brighten Your Day!
When you need us we'll be there. Whether it's for simple electrical repairs or an electrical disaster, we're available today!

We are committed to presenting solutions and tips that save you money, along with special offers and honest, upfront pricing.

Our technicians are professional, licensed, and certified electricians here to serve your needs with excellent customer service.

Our master electrician has over 35 years of experience and our background-checked techs! If we can't do it, it can't be done.
Glowing Reviews From Our Customers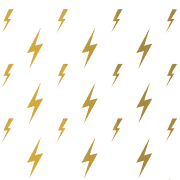 "Kids coming for Christmas, lots of food to prepare, No lights in the kitchen, on the brink of despair.... Her I-Phone still up, she went to the net, She Googled some words, and found the Best Bet.... He got someone going and soon---Power Flowing!!!"

- The Overbeys

"A friend highly recommended ElectricMan to me, and I second that recommendation."

- Happy Customer

"I commend him on his persistence and determination to locate and repair the problem, which was no easy task!"

- John C

"He also took the time to answer any questions I had. He was extremely thorough; great customer service!"

- Jeri Darnell

"Amazing Job!"

- Christa & Don

"They solved all problems identifying issues and working together with senior electricians to isolate the issues."

- Robert W

"Should I ever have a need for an electrician in the future, Electricman will certainly be my call."

- Scott O.

"They were on time, professional, friendly, and offered suggestions to solve our electrical problems."

- D Kestel