24/7 Availability

Financing & Specials

Licensed & Insured
Start Saving Today Online Coupons & Specials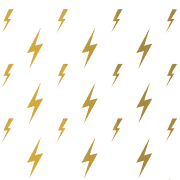 5% OFF Military Vets, Seniors, First Responders, Teachers, and Nurses

$29 OFF First Time Customers

For first-time customers (repairs only).
Dallas Electrical Services
Serving Homeowners Throughout the DFW Area
Every home or business relies on a complex electrical system to power appliances, lights, and technology. Without the constant flow of electricity through the wires, fixtures, and other electrical equipment within your walls, your quality of life would not be the same. When problems arise or you need a new unit, count on the experts at ElectricMan. Our Dallas electricians are highly skilled, certified, licensed, and ready to help you repair or install any electrical equipment inside or outside your home.
---
To schedule residential electrical services in Dallas with our A+ BBB rated company, call or text (972) 362-1804today!
---
Need Emergency Electrical Service?
At ElectricMan, we offer our quality electrical services at any time. You never want to be in a situation where you have no way of repairing an electrical emergency. Electrical emergencies need to be take seriously; the voltage that runs through your walls and ceilings can cause serious harm and damage if it shorts or overheats. Our Dallas electrical services are available 24/7 and will provide you and your household or commercial business the immediate attention you need.
Comprehensive Residential Electrical Services
Helping families stay comfortable and safe in their homes is our greatest passion. We go above and beyond to deliver a positive experience to every customer who works with us. Your family's well-being is a top priority, and we are committed to providing the services you need to maintain an effective and problem-free electrical system. No matter the extent of your electrical needs, you can rest assured that our electricians can handle the task.
Our Dallas Electricians Can Help With These Residential Electrical Services:
Large and small electrical projects
Breaker box work
Circuit installation
Dimmer switches
LED recessed lighting
Outdoor lighting digital timer installation
Why Hire a Licensed Electrician?
Hiring a licensed electrician in Dallas for repairs or installations gives you peace of mind about the safety, quality, and longevity of the finished work.
Here's why you should hire a licensed electrician:
Avoid costly mistakes: Help rule out the possibility of faulty wiring, which can lead to an electrical surge that damages equipment or appliances, or causes a fire.
Save time by working with experts: Count on electricians in Dallas who work efficiently to perform quality repairs or installations without setbacks or surprises later on.
Rely on those with the right experience & training: Depend on professional electricians who have the proper skill set and qualifications to get the job done right.
Ensure safety every step of the way: Prevent potential health and safety risks such as electrical shock, which can result in accidental death or severe injuries.
Be confident about the legality of your project: Avoid having to obtain permits for an electrical project by hiring Dallas electricians who meet legal standards and requirements.
Leave your electrical repairs or installations to those who know best. Contact us today to schedule service!
Quality Electrical Repair & Installation in a Timely Manner
If you are experiencing a particular issue with any aspect of your electrical system, our Dallas electricians can investigate your home or business and diagnose the problem. From there, we will provide an honest recommendation on the best course of action to resolve the issue. If a part needs to be repaired or a whole circuit needs to be replaced, we will perform the work quickly and efficiently, making sure the job is done right the first time.
Trusted Product Recommendations
If it is time to replace an old unit and install a brand new one, we will make sure your new product is in prime condition to serve you well for years to come. Our Dallas electrical service team members have extensive experience handling nearly every make and model of lighting and electrical equipment, so we will be able to recommend the right product for your home. We offer convenient financing options with approved credit.
---
Contact ElectricMan for quality electrical services in Dallas at affordable prices.
---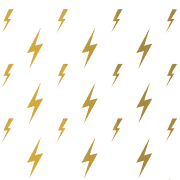 Get Started Today! Contact ElectricMan
Real Reviews Glowing Reviews From Our Customers
"Kids coming for Christmas, lots of food to prepare, No lights in the kitchen, on the brink of despair.... Her I-Phone still up, she went to the net, She Googled some words, and found the Best Bet.... He got someone going and soon---Power Flowing!!!"

- The Overbeys