Start Saving Today Online Coupons & Specials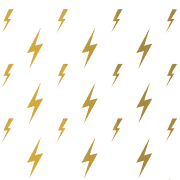 5% OFF Military Vets, Seniors, First Responders, Teachers, and Nurses

$29 OFF First Time Customers

For first-time customers (repairs only).
Circuit Breaker & Electrical Panel Service in Dallas
When Was the Last Time Your Electrical Panel Was Serviced?
The electrical panel, and the circuit breakers housed within, is the heart of your electrical system. If the heart is not up to date, the circuits, or veins, that take electricity through your home will not work efficiently. By periodically scheduling a service every two to three years, you can extend the life of the panel and potentially even prevent your appliances from needing costly repairs.
---
Get your electrical system serviced by our electricians in Dallas today. Contact us at (972) 362-1804 to schedule an appointment.
---
How To Know If You Need A Circuit Breaker Service
You'll know that you have a problem with your circuit board if the circuit trips again after flipping the switch back to the "On" position. Check the appliance plugs first. Frayed wires can cause sudden surges, which will trip the circuit to protect your home from an electrical fire.
Common Circuit Breaker Issues Include:
---
Corroded connections
Faulty or loose wires
Melted or chewed wiring or melted devices
Bad connections
Burnt cords
However, if your plugs seem alright, identify how many appliances operate off that circuit. The circuit is only designed to support a specific amperage; if you demand more of that connection, the panel will cut power to that part of your home.
Why Should You Replace Your Electrical Panel?
Are you experiencing problems with your circuits? Replacing your electrical panel might be the right solution to the issues you're dealing with.
Electrical panel replacement provides the following benefits:
Improves the safety of your home since a malfunctioning panel could potentially cause an electrical fire on your property.
Supplies a steady flow of power to modern technology and electrical appliances without overloading circuits and causing frequent trips.
Increases the amount of circuits based on demand, so you can keep your home safe and efficiently powered.
Contact our electricians in Dallas today to find out if an electrical panel replacement is right for your home!
Don't Be Shocked! Circuit Problems Are Common!
If your circuits keep breaking even after checking the voltage load, let our experienced Dallas electrician inspect the wiring. You may have a problem in the walls of your home with crossed or exposed wires. Continuing to demand that these wires support an electrical surge can quickly lead to a fire hazard.
Prevent Overloads & Keep Electricity Flowing
If your circuit breakers trip frequently, it usually means your panel is overloaded. To minimize the risk of an electrical fire, we recommend having ElectricMan inspect your home's electrical system as soon as possible. Your electrical panel hosts all of your home's connections – if the panel is more than 15 years old, the circuit trips may be due to old equipment. Our Dallas electricians can assess the electrical equipment throughout your home and determine the right solution to fix your problem.
What Causes An Overload?
---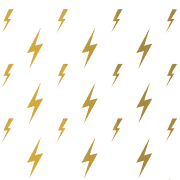 Why Choose ElectricMan? We'll Brighten Your Day!
When you need us we'll be there. Whether it's for simple electrical repairs or an electrical disaster, we're available today!

We are committed to presenting solutions and tips that save you money, along with special offers and honest, upfront pricing.

Our technicians are professional, licensed, and certified electricians here to serve your needs with excellent customer service.

Our master electrician has over 35 years of experience and our background-checked techs! If we can't do it, it can't be done.
Glowing Reviews From Our Customers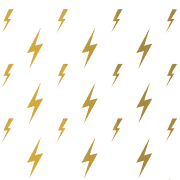 "Kids coming for Christmas, lots of food to prepare, No lights in the kitchen, on the brink of despair.... Her I-Phone still up, she went to the net, She Googled some words, and found the Best Bet.... He got someone going and soon---Power Flowing!!!"

- The Overbeys

"A friend highly recommended ElectricMan to me, and I second that recommendation."

- Happy Customer

"I commend him on his persistence and determination to locate and repair the problem, which was no easy task!"

- John C

"He also took the time to answer any questions I had. He was extremely thorough; great customer service!"

- Jeri Darnell

"Amazing Job!"

- Christa & Don

"They solved all problems identifying issues and working together with senior electricians to isolate the issues."

- Robert W

"Should I ever have a need for an electrician in the future, Electricman will certainly be my call."

- Scott O.

"They were on time, professional, friendly, and offered suggestions to solve our electrical problems."

- D Kestel