Start Saving Today Online Coupons & Specials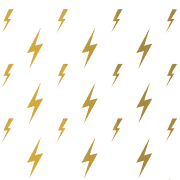 5% OFF Military Vets, Seniors, First Responders, Teachers, and Nurses

$29 OFF First Time Customers

For first-time customers (repairs only).
Dallas Electrical Home Safety Inspections
ONLY $199 for a Basic Whole Home Inspection
Our comprehensive inspections cover every aspect of your electrical system. From wires to light fixtures, we know how everything should be functioning and can diagnose anything that is wrong. If you are searching for a more elaborate home inspection, we do that, too! Contact us today for information about included services and pricing.
---
Contact our team at (972) 362-1804 to schedule a Dallas electrical home inspection.
---
When Do You Need an Electrical Inspection?
We recommend having our certified Dallas electricians conduct a safety inspection if:
You are planning to sell your home or are planning to buy a new home
Your home is more than 40 years old
You're about to renovate a large part of your house
Your home insurance has requested it
Regardless of the reason for inspection, we are always thorough and honest in our assessments of your home. Take advantage of our affordable, comprehensive electrical home inspections.
Why Does Your House Need Electrical Maintenance?
Every home should have routine maintenance to reduce the chance of major electrical repairs. You wouldn't let your car go three years without a tune-up, so why let your breaker panel go without one? The breaker panel controls all the electricity in your house, which is why it is so important to keep it in prime condition.
Consistent use of your electrical system – turning your lights on and off throughout the day – expands and contracts the system, loosening screws and causing wear and tear. The ElectricMan team can tighten screws and perform other simple repairs to save you money in the long run.
Certified Electrical Inspectors in Dallas
We quickly identify and diagnose problems in your electrical system before it requires major repairs. Our Dallas electricians thoughtfully conduct each inspection with your family's safety in mind. Our team of certified electrical inspectors has been keeping homes up to code by understanding what's going on inside your walls and outlets for over three decades.
What Does an Electrical Home Safety Inspection Include?
During an electrical home inspection, we'll assess your:
Main electrical service
Electrical panel box
Lightbulb wattage in lamps and appliances
Supply of power to major appliances
Grounding and surge protectors for outlets
Household's amperage demands
Safety of outdoor electrical systems, including pool lighting and walkway lamps
Visual inspection of crawl spaces and attics
What Are the Benefits of an Electrical Inspection?
Completing an electrical inspection offers a wide range of benefits, from identifying and eliminating fire hazards to upgrading wiring or components before they malfunction. Get peace of mind in the protection of your home and family, and avid setbacks in the future by scheduling a comprehensive safety inspection.
Explore the benefits of electrical inspection below.
Ensuring electrical components are operating safely
Finding electrical mistakes made by previous contractors
Uncovering outdated wiring, like aluminum or knob-and-tube
Pinpointing degraded electrical wiring or components
Recognizing oversized breakers or fuses that pose fire hazards
Helping eliminate fire and safety hazards throughout the system
Helping reduce energy consumption and costs
Satisfying insurance risk assessment electrical inspection requirements
Have confidence that the electrical system in a new home is safe
More Than 35 Years of Electrical Experience
Our Dallas electrical home inspection team at ElectricMan stays up to date on the latest electrical codes, aiming to keep your family and your home safe. We can recommend the most efficient ways to address any code violations and offer tips and tricks to prevent minor problems from becoming serious safety concerns.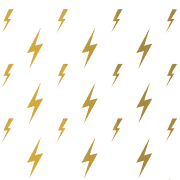 Why Choose ElectricMan? We'll Brighten Your Day!
When you need us we'll be there. Whether it's for simple electrical repairs or an electrical disaster, we're available today!

We are committed to presenting solutions and tips that save you money, along with special offers and honest, upfront pricing.

Our technicians are professional, licensed, and certified electricians here to serve your needs with excellent customer service.

Our master electrician has over 35 years of experience and our background-checked techs! If we can't do it, it can't be done.
Glowing Reviews From Our Customers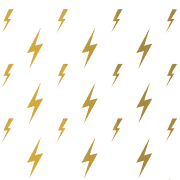 "Kids coming for Christmas, lots of food to prepare, No lights in the kitchen, on the brink of despair.... Her I-Phone still up, she went to the net, She Googled some words, and found the Best Bet.... He got someone going and soon---Power Flowing!!!"

- The Overbeys

"A friend highly recommended ElectricMan to me, and I second that recommendation."

- Happy Customer

"I commend him on his persistence and determination to locate and repair the problem, which was no easy task!"

- John C

"He also took the time to answer any questions I had. He was extremely thorough; great customer service!"

- Jeri Darnell

"Amazing Job!"

- Christa & Don

"They solved all problems identifying issues and working together with senior electricians to isolate the issues."

- Robert W

"Should I ever have a need for an electrician in the future, Electricman will certainly be my call."

- Scott O.

"They were on time, professional, friendly, and offered suggestions to solve our electrical problems."

- D Kestel