Start Saving Today Online Coupons & Specials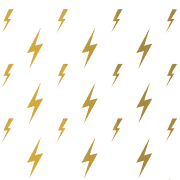 5% OFF Military Vets, Seniors, First Responders, Teachers, and Nurses

$29 OFF First Time Customers

For first-time customers (repairs only).
Tesla Charger Installation in Dallas
Charge Your Electric Vehicle From The Comfort Of Your Home
Make sure your electric vehicle (EV) is always ready to go by having a charging station installed at your home. At ElectricMan, we love that you've made the environmentally friendly choice of driving an electric vehicle.
As you save on gas costs, we make sure your EV charges well for years to come. As trusted Tesla experts, we specialize in Tesla charger installation along with all the other charging options available in Dallas and the surrounding areas.
We can even help you get chargers installed at your business, whether it's an office complex or a hotel. Employees and customers alike will benefit from having electric car chargers readily available.
---
Call ElectricMan at (972) 362-1804 for more information about Dallas electric car charger installation.
---
How to Choose The Right EV Charger
Charging your vehicle at home can be a breeze with electric vehicle service equipment (EVSE). This car charger is responsible for supplying your vehicle's battery with all the "juice" it needs to keep running.
What To Consider When Installing an EV Charger
The factors you should consider when choosing an EV car charger are the following:
Type of plug: Except for Teslas, EVs use an SAE-standard J1772 to plug into the charging stations. Teslas require a slightly different connection, which we also can install.
Charger level: Level 1 chargers are lower voltage, really only efficient for electric golf carts. We're likely to recommend you go with a Level 2 charger, to help cut down charging time and deliver the best voltage to your vehicle.
Amperage: The higher the amps, the faster and more efficiently your car will charge.
Where Can You Install An EV Car Charger?
Most residential electrical customers place this charger in the garage, where the car will likely be parked most of the time. Tesla and some other chargers are rated to be installed outdoors also allowing you to conveniently charge the vehicle while it's parked in your driveway, too. Any installation whether inside or outside can be removed and made safe so that you can move them with you if you sell your home.
Why You Need A Professional Electrician For Your Installation
With a quick load calculation from ElectricMan, we can also tell you what the highest option available is without going over your home or business's amperage limit. Going over that limit may cause power outages or unnecessary repairs, so our Dallas Tesla charger installation specialists will make sure your charger provides the appropriate amperage.
Additionally, electric vehicle charging ports depend on safely wired outlets. This electricity supplies a dangerous amount of energy, so don't try to install it yourself! We protect both you and your vehicle by making sure your new charging station is wired safely and to code.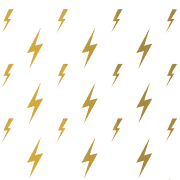 Why Choose ElectricMan? We'll Brighten Your Day!
When you need us we'll be there. Whether it's for simple electrical repairs or an electrical disaster, we're available today!

We are committed to presenting solutions and tips that save you money, along with special offers and honest, upfront pricing.

Our technicians are professional, licensed, and certified electricians here to serve your needs with excellent customer service.

Our master electrician has over 35 years of experience and our background-checked techs! If we can't do it, it can't be done.
Glowing Reviews From Our Customers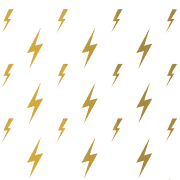 "Kids coming for Christmas, lots of food to prepare, No lights in the kitchen, on the brink of despair.... Her I-Phone still up, she went to the net, She Googled some words, and found the Best Bet.... He got someone going and soon---Power Flowing!!!"

- The Overbeys

"A friend highly recommended ElectricMan to me, and I second that recommendation."

- Happy Customer

"I commend him on his persistence and determination to locate and repair the problem, which was no easy task!"

- John C

"He also took the time to answer any questions I had. He was extremely thorough; great customer service!"

- Jeri Darnell

"Amazing Job!"

- Christa & Don

"They solved all problems identifying issues and working together with senior electricians to isolate the issues."

- Robert W

"Should I ever have a need for an electrician in the future, Electricman will certainly be my call."

- Scott O.

"They were on time, professional, friendly, and offered suggestions to solve our electrical problems."

- D Kestel