Electricians in Richardson, TX
Call Now for Prompt Electrical Repairs!
(972) 362-1804
Our electrical systems are a critical part of your day to day life. We depend on electricity for so many things—light to see, energy to cook, power to keep our devices working, and just about everything in between. With our dependence on this force constantly increasing, it's perfectly normal for different parts of our electrical system to eventually wear out as they age, and that's when problems can creep in which could have a significant impact on your home. At ElectricMan, our team of Richardson electricians is committed to helping resolve electrical problems of all different shapes and sizes so you can continue to live comfortably and worry-free.
Contact our reputable electricians in Richardson for fast & reliable service by calling (972) 362-1804 or contacting us online today!
Continually Pushing to Be the Best
At ElectricMan, we believe in being the best at what we do. However, nobody will remain the best if they sit tight and don't continually learn and improve in order to get better. Our electricians in Richardson regularly undergo professional training to better their skills and learn about new technology which makes your home safer and more dependable. We also regularly update our services in order to remain compliant with all relevant building codes and standards. When we say we're going to get the job done right, we mean it, and we go to great lengths to make sure we deliver on that promise.
Our Full Range Of Richardson Electrical Services Includes:
Wiring repairs & remodels
Outdoor electrical services
EV charger installation & services
High-voltage line services
Smoke detector installations
Ceiling fan installations
NEST thermostat installations
With our Richardson electrical services, we understand how dangerous even a small electrical problem can be if it's left unattended for too long, so we make sure to respond to your service calls quickly. Our highly trained electricians in Richardson even offer 24/7 emergency availability because sometimes a problem is so urgent it can't wait. When you have an immediate issue that threatens your home or your safety, we'll come to you at any time to get it fixed.
Top-Rated Commercial Electrician in Richardson
We also offer services for businesses and commercial properties! Got an office which needs a wiring change or need new infrastructure run to make your business safer and more dependable? ElectricMan is the name you can count on. We'll make sure your work space is exactly how you need it and you have the power you need to run your business successfully.
How Our Richardson Electricians Can Help You
With our Richardson electrical contractors, no job is too large or too small. When you have an issue in your home, we treat it as though it were a problem in ours, and offer the same attention to detail and dependable craftsmanship we've become known for. We hold ourselves to high standards because we want to earn your business for good, not just for today.
Whether it's a routine issue that needs a simple fix or a complex job such as a major installation or total remodel, you can count on our electricians in Richardson to get it done, treat you and your home with respect, and leave you thrilled with the experience you receive. After all, your satisfaction is our number-one priority, and we strive to earn it in every aspect of our business.
Make the call to the most trusted name in North Dallas and reach out to ElectricMan! Contact our Richardson electricians today.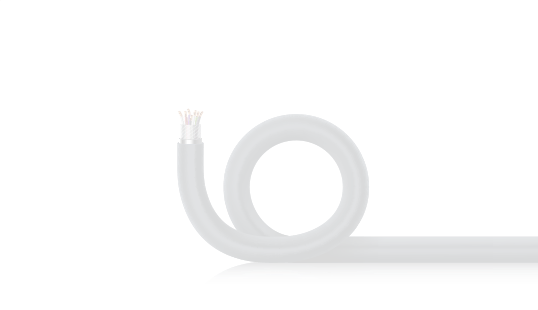 Make The Bright Choice Contact ElectricMan Today
Start Saving Today Online Coupons & Specials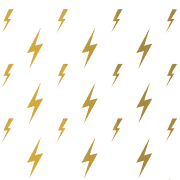 5% OFF Military Vets, Seniors, First Responders, Teachers, and Nurses

$29 OFF First Time Customers

For first-time customers (repairs only).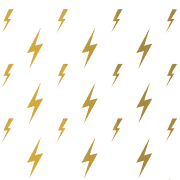 Why Choose ElectricMan? We'll Brighten Your Day!
When you need us we'll be there. Whether it's for simple electrical repairs or an electrical disaster, we're available today!

We are committed to presenting solutions and tips that save you money, along with special offers and honest, upfront pricing.

Our technicians are professional, licensed, and certified electricians here to serve your needs with excellent customer service.

Our master electrician has over 35 years of experience and our background-checked techs! If we can't do it, it can't be done.
Glowing Reviews From Our Customers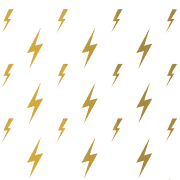 "Kids coming for Christmas, lots of food to prepare, No lights in the kitchen, on the brink of despair.... Her I-Phone still up, she went to the net, She Googled some words, and found the Best Bet.... He got someone going and soon---Power Flowing!!!"

- The Overbeys

"A friend highly recommended ElectricMan to me, and I second that recommendation."

- Happy Customer

"I commend him on his persistence and determination to locate and repair the problem, which was no easy task!"

- John C

"He also took the time to answer any questions I had. He was extremely thorough; great customer service!"

- Jeri Darnell

"Amazing Job!"

- Christa & Don

"They solved all problems identifying issues and working together with senior electricians to isolate the issues."

- Robert W

"Should I ever have a need for an electrician in the future, Electricman will certainly be my call."

- Scott O.

"They were on time, professional, friendly, and offered suggestions to solve our electrical problems."

- D Kestel