Start Saving Today Online Coupons & Specials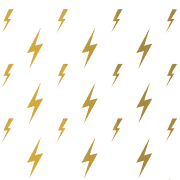 5% OFF Military Vets, Seniors, First Responders, Teachers, and Nurses

$29 OFF First Time Customers

For first-time customers (repairs only).
Ceiling Fan Installation in Dallas
Expert Wiring for Your Ceiling Fan
With more than 35 years of experience, our Dallas electricians know how to properly install your ceiling fan and ensure it is working efficiently. Our customers appreciate the care they receive from our dedicated team of professionals and trust us to find the best solutions for their electrical needs. Call or text us today!
When you work with our company, you benefit from:
A family-owned and operated team dedicated to your safety
Fully licensed and expertly trained electricians
Financing options and affordable pricing
Whether you are hoping to repair an electrical problem or update your equipment to modernize your home, ElectricMan is the best team for the job.
Energy-Efficient Cooling For Dallas Homes
If you already have the mount installed for a ceiling fan, we can install your new fan to the old space with a little wiring update. We can run new wires to the location and add a ceiling fan rated brace and box for mounting. A ceiling fan rated box is a cost-effective way to increase safety and protect you from electrical hazards. The final step in installing a ceiling fan is to make sure we have the right switch for fan operation. Most fans require a dimmer switch and a way to control blade speed. Our vans are always stocked with multiple brands of ceiling fan controls and you can choose from two colors.
To maximize the efficiency of your fan, you must choose one that's right for your room. Blade length determines how much air the fan can move around the space. We can also help you select a design that matches your current décor.
Wiring Switches, Dimmers, & Appliances
Air conditioning becomes wasteful when the cool air pours into rooms you don't use. Ceiling fans help control your indoor climate, allowing you to cool individual rooms without the constant need for air conditioning.
The Dallas electricians at ElectricMan install ceiling fans with ease, providing you with a secure unit that efficiently circulates air in your room.
---
Contact ElectricMan for quality electrical services in Dallas, Richardson, and beyond, at affordable prices. Give us a call or contact us online today. ​​​​​​
---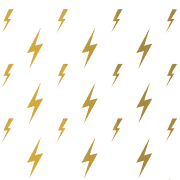 Why Choose ElectricMan? We'll Brighten Your Day!
When you need us we'll be there. Whether it's for simple electrical repairs or an electrical disaster, we're available today!

We are committed to presenting solutions and tips that save you money, along with special offers and honest, upfront pricing.

Our technicians are professional, licensed, and certified electricians here to serve your needs with excellent customer service.

Our master electrician has over 35 years of experience and our background-checked techs! If we can't do it, it can't be done.
Glowing Reviews From Our Customers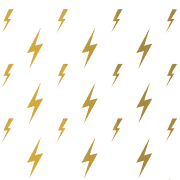 "Kids coming for Christmas, lots of food to prepare, No lights in the kitchen, on the brink of despair.... Her I-Phone still up, she went to the net, She Googled some words, and found the Best Bet.... He got someone going and soon---Power Flowing!!!"

- The Overbeys

"A friend highly recommended ElectricMan to me, and I second that recommendation."

- Happy Customer

"I commend him on his persistence and determination to locate and repair the problem, which was no easy task!"

- John C

"He also took the time to answer any questions I had. He was extremely thorough; great customer service!"

- Jeri Darnell

"Amazing Job!"

- Christa & Don

"They solved all problems identifying issues and working together with senior electricians to isolate the issues."

- Robert W

"Should I ever have a need for an electrician in the future, Electricman will certainly be my call."

- Scott O.

"They were on time, professional, friendly, and offered suggestions to solve our electrical problems."

- D Kestel