Start Saving Today Online Coupons & Specials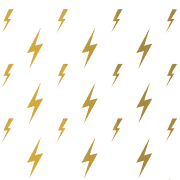 5% OFF Military Vets, Seniors, First Responders, Teachers, and Nurses

$29 OFF First Time Customers

For first-time customers (repairs only).
Dallas Exhaust Fan Installation
Dependable Installations for Bathroom & Dehumidifier Fans
Exhaust fans remove moisture from bathrooms to help prevent the buildup of mildew and mold. Dehumidifier fans go under the home to move air so mold and mildew don't grow. Let the Dallas electricians at ElectricMan service your exhaust or bathroom fan. We perform routine maintenance and repairs as well as installations for new equipment. When you work with our electrical team, you can expect consistently high quality.
When choosing an exhaust fan for your bathroom, it can be helpful to consider:
How frequently the shower is used and how long the showers tend to last. You might consider installing a timer with your fan to save on electrical costs.
The size of your bathroom and the windows available to help diffuse the moisture in the air. In a smaller bathroom, you can get away with a smaller fan if there is also a window you can open while running the water.
Whether you'd like to move the fan closer to the shower itself. Many homes have fans installed in the center of the room, but fans are designed to be as close to the source of moisture as possible.
Safety Comes First
Exhaust fans operate in a very moist environment. Their wires have to be protected from water that can build up, causing safety hazards if it comes in contact with electrical equipment. Our Dallas electricians can also make sure the air is directed outdoors rather than into the attic or crawl space.
Some homeowners think that simply moving the moist air into the attic is "good enough." The problem with pouring all that humidity into the attic is that it can cause significant mold growth, which gets into your entire air ventilation system and leads to significant health problems for everyone living in your building.
Consult with our Dallas electricians to select the type of fan you need for your room and let us help you determine the best place for it. With our expertise, you can rest assured that your fan will be installed quickly and effectively.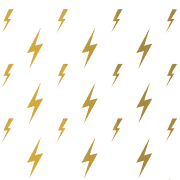 Why Choose ElectricMan? We'll Brighten Your Day!
When you need us we'll be there. Whether it's for simple electrical repairs or an electrical disaster, we're available today!

We are committed to presenting solutions and tips that save you money, along with special offers and honest, upfront pricing.

Our technicians are professional, licensed, and certified electricians here to serve your needs with excellent customer service.

Our master electrician has over 35 years of experience and our background-checked techs! If we can't do it, it can't be done.
Glowing Reviews From Our Customers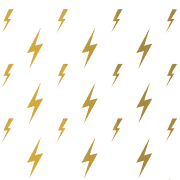 "Kids coming for Christmas, lots of food to prepare, No lights in the kitchen, on the brink of despair.... Her I-Phone still up, she went to the net, She Googled some words, and found the Best Bet.... He got someone going and soon---Power Flowing!!!"

- The Overbeys

"A friend highly recommended ElectricMan to me, and I second that recommendation."

- Happy Customer

"I commend him on his persistence and determination to locate and repair the problem, which was no easy task!"

- John C

"He also took the time to answer any questions I had. He was extremely thorough; great customer service!"

- Jeri Darnell

"Amazing Job!"

- Christa & Don

"They solved all problems identifying issues and working together with senior electricians to isolate the issues."

- Robert W

"Should I ever have a need for an electrician in the future, Electricman will certainly be my call."

- Scott O.

"They were on time, professional, friendly, and offered suggestions to solve our electrical problems."

- D Kestel