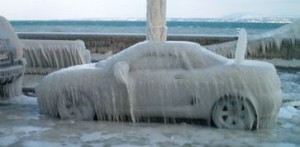 As a Plano TX electrician, I can tell you that the year 2011 was a dramatic and eye-opening experience for those of us who realized that our electrical grid is unreliable when it attempts to function in less-than-ideal situations. Any Plano electrician can tell you that without viable solutions to the problem of an easily weakened power grid, North Texas runs into difficulties which can be both costly and potentially dangerous.
North Texas Electricity: The Past In Review
Let's take a look at 2011's power grid problems and how they affected our North Texas population.
February, 2011: Rolling blackouts during Super Bowl week. Icy, chilly weather took out power in the Dallas-Fort Worth area, forcing area utility companies to rotate electrical outages throughout North Texas. Some Dallas residents reported being without power for hours at a time, without heat or electricity during one of the coldest nights of the year due to the weakened power grid, which couldn't handle the overload that resulted from the icy weather.
August, 2011: A hot, dry, difficult summer. Mounting air conditioning use and increased electricity demand during a 71-day hot streak of over 100-degree weather in August forced the Electric Reliability Council of Texas, also known as ERCOT, to consider going into rolling power outages. The outages, ERCOT said, would ease a surplus of demand for electricity and prevent a wider blackout. During one of the worst droughts in the history of Texas, when temperatures were scorching and unbearable, the power grid failed again, unable to keep up with the demand for electricity.
December 2011: Rolling blackouts once again threaten North Texas. Although the end of the year was marked with mild weather, ERCOT announced in early December that, thanks to the drought in the summer and low cooling water levels near power plants, there could be another rough winter ahead for North Texas residents. ERCOT's CEO, Tripp Doggett, said that, although demand could rise to as much as 60,000 megawatts, current power grid conditions would only be able to accommodate about 57,000 megawatts.
Indoor Generator: Taking Matters Into Your Own Hands
Given all the difficulties we experienced in the past as a result of an unreliable power grid, isn't it time for us to consider solutions that would put reliable power back in our homes? One of those solutions that are worth taking a look at is an indoor generator. Having an indoor generator in your home can:
Keep your home powered up during an outage.
Prevent your food from spoiling during a long blackout.
Maintain comfortable and safe temperatures in your home during an outage.
Provide a fuel-free, battery or solar energy powered alternative to gasoline-fueled generators.
Provide a noise-free, silent solution to your power needs.
Switch automatically to the most efficient power source.
Consider talking to your Dallas electrician today to find out more about indoor generators and how you can be prepared for any blackouts and outages that come our way.
Dallas Electricians You Can Trust
With over 27 years of electrical experience, Electric Man Inc. has seen too many families in danger as a result of careless and unnecessary oversights in the use of lighting and electronics. With a little care, a lot of caution and some common sense, your family can enjoy the candy and the costumes and not have to be worried about fires.
For more information on electrical safety and how you can protect your home and your family, give us a call today!