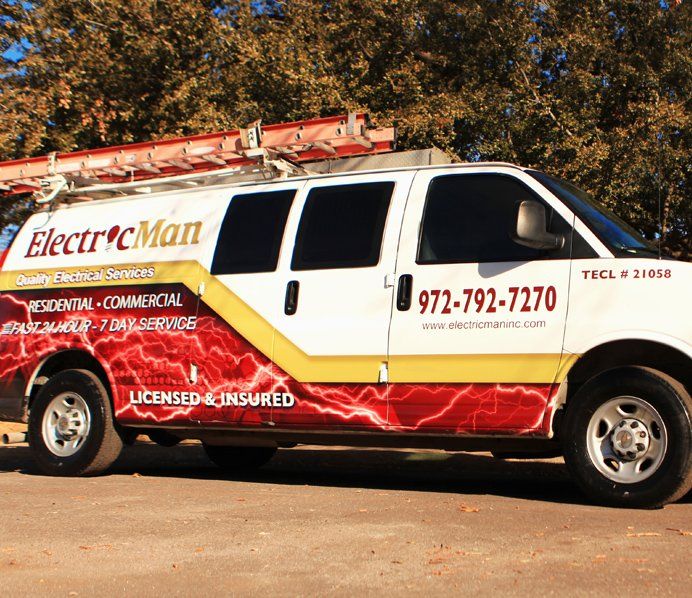 Saving money often requires coming up with unconventional ideas to make your life more efficient. One of the ways an electrician can help you make your electrical system more efficient is also one of the most overlooked ways: installing timers to control your lighting. These times can turn your lights on and off at any time, whether you're home or not.
Set a Timer to Control All the Lights in Your House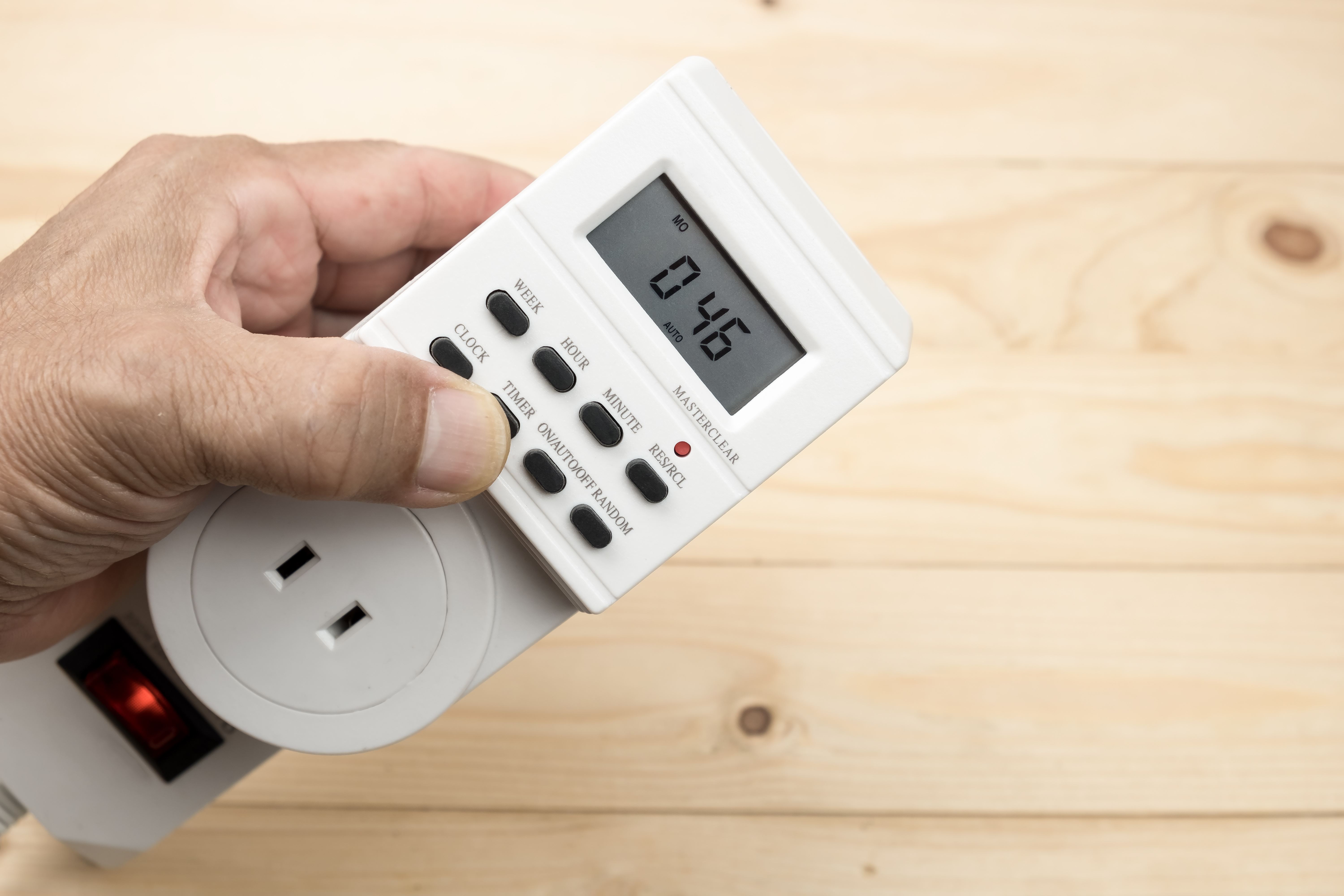 Besides keeping your house lit when you're on vacation or controlling your Christmas lights or other holiday displays, there are plenty of other applications for timers. By setting the lights to turn off after you're normally in bed, lights that you might have mistakenly left on will turn off, potentially saving you money on your electric bill.
You can also set your lights to come on when you wake up in the morning, making it easier for you to wake up! This makes a great backup alarm clock, by the way. You can turn your lights off when you're gone at work, or turn them on during the day to give your pets light.
What's the Difference Between Digital and Mechanical Timers?
Not as much as you might think actually. They both work the same way and can perform the same functions.
Mechanical timers tend to be larger, last longer, and can handle more electrical load than a digital timer; however, they also tend to be designed as large, grey, metal boxes, which may stick out quite a bit in your home décor.
Digital timers can be built right into the wall and their smaller, more aesthetic designs may make them a better fit for your home. Either way, these light timers are a great asset and one you should consider installing in your home's electrical system.
Things to Consider Before Installing a Digital Timer for Your Lights
Digital timers are a great tool for the modern home. They can fit elegantly into your walls and are generally fairly automated; some even adjust themselves for daylight savings time automatically. Even better, digital timer installation is pretty straight forward even for the do-it-yourself electrician.
Just keep the following information in mind:
Digital Timers Are Not the Same as Switches
Remember that a digital timer is not a switch because of the sensitive electronics inside. Digital timers require a neutral wire that switches do not. Some do-it-yourself electricians think they can just wire the neutral on the timer into the ground wire. Let me be clear here, folks: a ground wire is NOT a neutral, and wiring it into the timer that way will create an electrical shock hazard potential and damage the timer.
Check Your Switch Plates Before You Start
The other concern with digital timers is more of a design issue than a wiring issue. Before you go through with the timer installation, consider where it will be located and what kind of switches you have at the site already. This becomes extremely important when the time comes to finish the work. Most switch assemblies (and the switch plates that cover them) are rectangular, but digital timers are pretty uniformly square objects and they don't always play nice with your existing switch plates. If you don't plan ahead, you might wind up having to make multiple trips to your hardware store to get the plates you need to make everything fit together.
Why Hire a Professional for Digital Timer Installations?
This is actually one of those times where a professional electrical installation can make your life easier. The best Dallas electricians will carry multiple types of plates on their service trucks, which can save you the time and effort of going back to the store over and over. Even though a professional installation may be more expensive than doing it yourself, the time and effort you save may well more than cover the difference in price.
Things to Consider Before Installing a Mechanical Timer for Your Lights
Mechanical timers are also really useful, although they're a bit less common than digital timers. Mechanical timer installation generally occurs in one of several places:
Pool Equipment: They are most often found controlling swimming pool equipment to ensure it only runs for a given amount of time. Make sure the timer is set to allow the equipment to run more often in summer than winter; this will help reduce the amount of algae in your pool.
Outdoor Lighting: Electrical timers are also pretty common for outdoor lighting. Since they can be set to only turn lights off, you can make sure your outdoor lighting is off before sunrise to conserve power.
Water Heaters: One of the best and most overlooked uses for mechanical timers has nothing to do with lights. Attaching a timer to your water heater means you can keep the heater from running when you're not home and don't need hot water; this can return HUGE savings (though don't forget to override the timer if you're home from work for the day!).
Over 30 Years' Experience with Electrical Installation in Dallas
If you are considering getting digital or mechanical light timers installed in your house, give ElectricMan a call to set up a consultation. No job is too big or too small for our highly-trained electricians to handle. We even offer a 100% satisfaction guarantee.
For an estimate to get a timer set up for the lights in your Dallas home, contact ElectricMan! We're available 24 hours a day, 7 days a week.
-- Looking to make your whole home energy efficient? We also install smart home thermostats that you can control from anywhere! --