Electrician in Garland, TX
Garland Electrical Services You Can Count On
Electricity: it's literally the thing that powers our daily lives. For the last century, it has been all but impossible to exist in society without working electricity. We use our electrical systems to light our homes and businesses, to help us stay comfortable and safe, to store and prepare our food, and to power our work and entertainment devices. That's why when your electrical system is down, you want to hire an electrician that knows how to get it up and running again ASAP. When you're wondering who to call for electrical inspections, electrical wiring and repair, lighting installation, and more in Garland, TX, keep reading.
Fortunately, ElectricMan is available whenever you need us for installations, repairs, maintenance, and more! Our Garland electricians have the training, tools, and technology to keep your appliances and devices running at all times and the products to make your home or business more energy-efficient. Our team has over three decades of combined experience and has been providing 5-star service to customers across the Dallas-Fort Worth metropolitan area since 2003. Call now for everything from minor replacements to major retrofitting, and discover what makes ElectricMan's services so super for yourself. Take a look at our customer reviews to learn more about our team, and why we are known as the most trusted electrical team throughout all of Garland, TX and beyond!
---
To reach our Garland electricians by phone, just dial (972) 362-1804. You can also contact us online to request service today.

---
Give Us an ElectriCALL In Garland Today!
In order to provide nothing but the best, our Garland electrical team is constantly being trained on all the latest industry innovations. We arrive at every service appointment with fully-stocked trucks, meaning we have what it takes to care of almost any problem on the spot. And because our technicians know how to handle a range of residential and commercial electrical work, it's always a good choice to call ElectricMan for upgrades and improvements.
Contact our expert Garland electricians today for:
Remember, ElectricMan stays up-to-date on the latest safety codes and building standards, so home and business-owners never have anything to worry about. We understand that electrical work isn't always something you can just wait around for, which is why we offer 24/7 emergency assistance, too. And with specials and promotions on various products and services, you can always afford to hire the professionals at ElectricMan!
What Are The Signs That You Need To Call An Electrician?
If you're experiencing electrical issues in your home, it may be time to call an electrician and schedule electrical services. Unresolved electric problems can lead to unhealthy, unsafe environments and costly repairs down the line. Knowing the signs that you need electrical repair or services is important so that you can address any issues quickly.
Some of the red flags to watch for include:
Flickering lights

Buzzing outlets

Sparks when plugging something into an outlet

Regular electric surges or dips in power

Discolored wall plates near outlets

Overloaded circuits or circuit breakers frequently trip

Electric shocks when switching on/off appliances or touching switches and outlets, a burning smell around any electrical components

Nonfunctional outlets
If you encounter any of these indicators, don't delay: contact our certified electricians in Garland today to get started on the electrical services you need before more serious consequences arise.
Commercial Electricians in Garland, TX
Commercial electrical jobs require special care from local professionals who are familiar with the complexities of commercial electrical systems and the unique needs of businesses. ElectricMan is the only name you need to remember when you need service in the Garland area. Our electricians can help you get the repairs or installations you need to keep your business functional and comfortable, with minimum disruption to your operations. We also provide comprehensive commercial electrical maintenance services to help prevent interruptions, reduce safety risks, and improve your bottom line.
Suggested Reading:
---
To schedule a residential or commercial electrical service in Garland, TX, call us now or contact us online.

---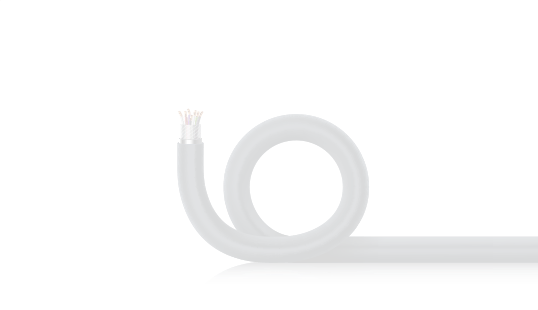 Make The Bright Choice Contact ElectricMan Today
Start Saving Today Online Coupons & Specials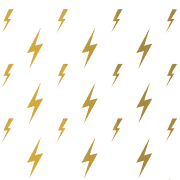 5% OFF Military Vets, Seniors, First Responders, Teachers, and Nurses

$29 OFF First Time Customers

For first-time customers (repairs only).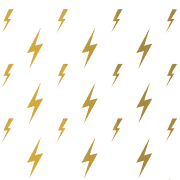 Why Choose ElectricMan? We'll Brighten Your Day!
When you need us we'll be there. Whether it's for simple electrical repairs or an electrical disaster, we're available today!

We are committed to presenting solutions and tips that save you money, along with special offers and honest, upfront pricing.

Our technicians are professional, licensed, and certified electricians here to serve your needs with excellent customer service.

Our master electrician has over 35 years of experience and our background-checked techs! If we can't do it, it can't be done.
Glowing Reviews From Our Customers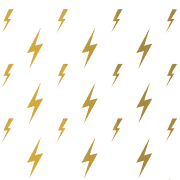 "Kids coming for Christmas, lots of food to prepare, No lights in the kitchen, on the brink of despair.... Her I-Phone still up, she went to the net, She Googled some words, and found the Best Bet.... He got someone going and soon---Power Flowing!!!"

- The Overbeys

"A friend highly recommended ElectricMan to me, and I second that recommendation."

- Happy Customer

"I commend him on his persistence and determination to locate and repair the problem, which was no easy task!"

- John C

"He also took the time to answer any questions I had. He was extremely thorough; great customer service!"

- Jeri Darnell

"Amazing Job!"

- Christa & Don

"They solved all problems identifying issues and working together with senior electricians to isolate the issues."

- Robert W

"Should I ever have a need for an electrician in the future, Electricman will certainly be my call."

- Scott O.

"They were on time, professional, friendly, and offered suggestions to solve our electrical problems."

- D Kestel